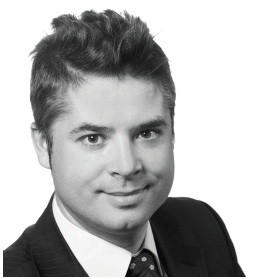 Space may be the final frontier, but you don't have to wait for warp drive to explore it. Like myself, I'm sure many of you are waiting for the chance to extend your travels beyond our planet and my live chat guest today is working to make that happen.
In 2009 Jose Mariano Lopez-Urdiales founded Zero2Infinity in Barcelona, Spain; its maiden vehicle is bloon, a stratospheric balloon that will allow people to fly to Near-Space. Thanks to his astronomer father, he has been in close contact with space missions ever since he was a child. He graduated in Aeronautical Engineering from Universidad Politécnica de Madrid, and since then has been involved in a host of cutting-edge projects such as building and flying microgravity payloads for the European Space Agency, rocket science at the Massachusetts Institute of Technology and the Ariane 5 Evolution Space launcher, to name a few.
The Q&A is now closed. Thanks everyone for participating! open today, July 11th from 1-2pm US EST (5pm-6pm GMT; 12am-1am Bangkok). Scroll down or click here to submit your questions below!
I first met Jose in 2011 when he gave a talk about bloon at a conference on space tourism and interviewed him about near-future space tourism later that year. Today, he'll be here for one hour to answer your questions about how you can become a space tourist, the costs, challenges, and what's next for tourism far beyond the stars, all in the comments section below.