Throughout most of the year, the once a month, foXnoMad hosts a live Q&A chat session. I usually have a guest, along with myself, talking with you about a travel topic and taking your questions for a few hours. It's one of the easiest ways to get advice about your travel and tech questions directly from me and my expert guest in real-time.
This is an archive all of my live chats and blogs which you can enjoy and learn from by following the conversations. Travel tips, photos, and who knows what else you'll find!
Upcoming Live Chats

February 2015: Air traffic controller
Ask Author And Blogger (Nomadic) Matt Kepnes How To Travel The World On $50 A Day
About my guest: Matthew Kepnes runs the award winning budget travel site, Nomadic Matt. After a trip to Thailand in 2005, Matt decided to quit his job, finish his MBA and head off into the world. His original trip was supposed to last a year. Over seven years later, he is still out exploring and roaming the world. He's scuba dived in Fiji, was a poker player in Amsterdam, taught English in Thailand, got lost in a jungle in Central America, and broke down in the middle of Australia's outback.
Ask Photojournalist Romain Carre What It's Like To Report From Conflict Zones
About my guest: Born in Paris in 1983 I was first was into computers from the age of 10 and changed direction at 20. After different orientations (such as art school, medical school and faculty of history) I decided to orient myself on the field of photojournalism. During five years I've covered different fields such as Turkey, Greece, Tunisia, Libya, Denmark, Germany, Spain, Sweden, Ukraine and others, mainly focusing on conflict fields. You can see some of my photography from these places on my site, RomainCarre.com.
Ask My Mom: How To Cook Your Favorites From Turkish Cuisine
About my guest: Hulya Polat is an award-winning international broadcaster who managed to feed me growing up while working the demanding schedule of a journalist. A lot of Turkish dishes that seem complex or excessively time consuming have tricks she'll teach you so they're easier to prepare.

Ask A Psychiatrist: Is My Constant Desire To Travel A Sign Of Mental Illness?
About my guest: Psychiatrist Dr. Jamey Levy returns. Dr. Levy works at Bellevue Hospital in New York City, as the unit chief on a general adult inpatient unit. He also has a private practice in NYC and is in training to become a psychoanalyst.
Ask Best-Selling Author And Accountant Tom Corley: How To Handle Taxes Back Home When You're Traveling Long-Term
About my guest: Tom Corley is a Certified Public Accountant (CPA), Certified Financial PLanner (CFP), and holds a Master's Degree in Taxation. Tom is also the author of the bestselling book Rich Habits – The Daily Success Habits of Wealthy Individuals and the soon to be released, Rich Kids – How to Raise Our Children to be Happy and Successful in Life.

Ask Someone Who Traveled Around The World Without Using Money: How You Can Save Significantly On Your Next Trip
About my guest: Author of How To Barter To Paradise, filmmaker and journalist Michael Wigge (pronounced wig-ee) first started as comedic travel reporter on MTV in Germany, and that's the last time he ever stayed in one place.

Live From Kiev: Ask Me Anything You Want To Know About Traveling In Ukraine As Euromaidan And Turmoil Continue
No formal guest for an impromptu chat I decided to do as several of you were interested in what it's like to be in Ukraine during its revolution and what it's like to see it in person as I was in Kiev for this one.

Ask A Perpetual Traveler 7 Years Later: What It's Like To Book A One-Way Ticket And Just Go
About my guest: After 35 years in careers that paid the bills but brought no joy, Barbara Weibel set out on a 6-month round-the-world trip to pursue her true passions of travel, writing and photography. 7 years later, she is still traveling and writing about her adventures on her blog, Hole in the Donut Cultural Travel.

Ask Two Nap Experts From Harvard And Stanford How You Can Get Efficient Rest While Traveling

Ask One Of The World's Largest Providers: When Do I Really Need To Get Travel Insurance?
About my guest: As the Global Product Marketing Manager for World Nomads, Katrina Greeves keeps their travel insurance program relevant, competitive and accessible to English speaking travelers from over 140 countries. A traditionally trained marketer with a tourism background, Katrina translates insurance speak into language travelers understand. She also listens and connects with travelers to develop travel services to support their passions, envisaging new ways to sell online and coding just enough HTML to make the web developers sweat.

Ask A U.S. News And World Report Associate Editor: How Can You Become A Better (Travel) Writer?

Ask A Frequent Flyer Hacker: How To Get Free Tickets To Fly Just About Anywhere
About my guest: Travis Sherry is one of the world's foremost experts in frequent flyer miles, which allows him to do awesome things like fly to Japan for $10 or Rio for $5. His mission is to help anyone and everyone travel more while spending less, which he teaches you how to do through his blog, Extra Pack of Peanuts. For those who really want to get whipped in to travel shape, he runs Frequent Flyer Bootcamp, the world's first interactive class on the subject and is also the author of The Ultimate Guide to Frequent Flyer Miles.

Ask A Fitness Expert: How Can I Stay In Shape When I'm Traveling All The Time?

About my guest: Yasmin Al-Atrache holds certifications in Personal Training from the National Academy of Sports Medicine and IDEA Health and Fitness and ran Vitruvian Fit, training dozens of clients in the Washington D.C. metropolitan area. In addition to medically supervising weight loss practices and treating patients suffering from obesity, Yasmin holds a degree in Exercise Science and Physiology from George Mason University and is currently working on Master's degrees in Public Health and Health Science.

Ask Aerospace Engineer Jose Mariano Anything You Want About Space Tourism
About my guest: In 2009 Jose Mariano Lopez-Urdiales founded Zero2Infinity in Barcelona, Spain; its maiden vehicle is bloon, a stratospheric balloon that will allow people to fly to Near-Space. He graduated in Aeronautical Engineering from Universidad Politécnica de Madrid, and since then has been involved in a host of cutting-edge projects.

Ask Me Your Travel Tech And Blogging Questions With Real-Time Support For Two Hours

No guest this month, I was taking your specific tech and blogging questions for an extended 2 hour chat!

Ask An Airline Pilot: What Really Goes On In The Cockpit?
About my guest: Alejandro flew for a US based airline for 4 years before being offered to fly the Boeing 747 internationally for Eva Airways. Now based in Taiwan, he jets around the world delivering passengers and cargo to various destinations. Flying is his passion, but being a pilot isn't as glamorous as it seems.

Ask A Psychiatrist: Am I Crazy For Wanting To Travel The World?

About my guest: Dr. Jamey Levy is a psychiatrist at Bellevue Hospital in New York City, where he works as the unit chief on a general adult inpatient unit. He also has a private practice in NYC and is in training to become a psychoanalyst.

Ask Anything You Want About Our I Love Istanbul Tour
Ask Wandering Earl and I all of you questions about our upcoming May tour of Istanbul. You're invited!

All About India Travel
About my guest: Earl Baron recently announced his inaugural Welcome To India tour. Earl has spent 2 years of his travels in India and is here to take all of your questions about the country, what to eat, where to see, and whether the Taj Mahal really as impressive as you've heard.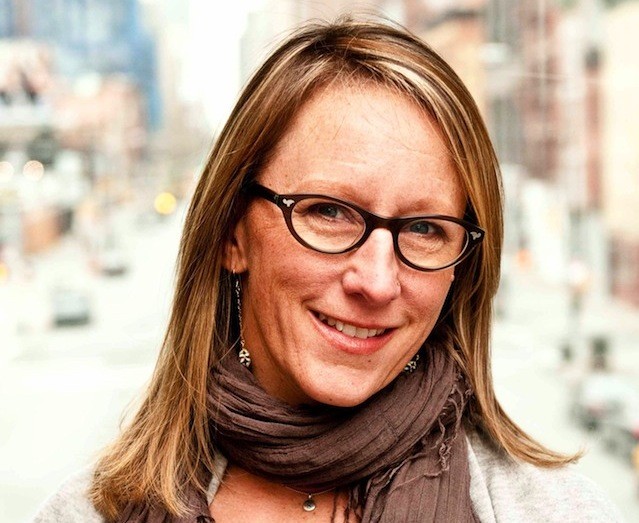 Everything You Want To Ask About Taking A Career Break With Expert Sherry Ott
About my guests: One of the co-founders of Meet Plan Go! herry also blogs about her travels on Ottsworld. Sherry began her long-term travels around the world 5 years ago, after initially planning a one-year career break.

After The RTW: Where Are These Travelers Now?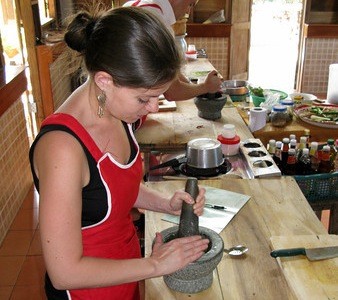 Everything You Wanted To Ask About Street Food With My Guest Jodi Ettenberg

About my guest: Jodi Ettenberg is a former lawyer who quit her job in early 2008 to travel (and eat) her way around the world. She chronicles her travels in words and photos on her site, Legal Nomads.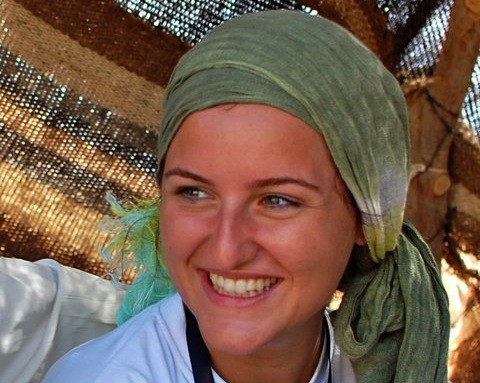 Solo Female Travel To Post-Revolution Egypt With My Guest Giulia Cimarosti

About my guest: Giulia, who writes Travel Reportage, is a solo female traveler from Italy traveling indefinitely around the world. She pays for her travels with occasional jobs and photography.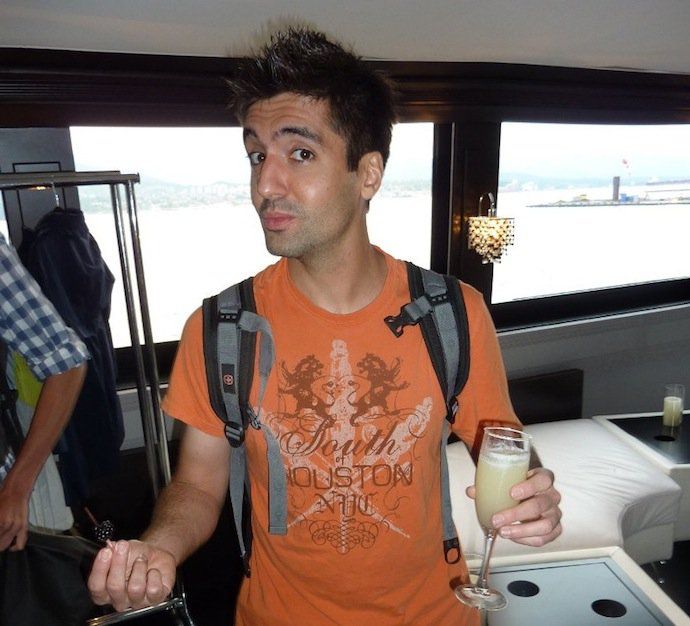 Taking Your Travel Questions From Tbilisi, Georgia With My Guest Russ Brooks
About my guest: Russ quit his job in late 2010, traveled to over 40 countries on a career break and is an avid diver. He has since returned to the US and was chatting in from Washington DC, his new home, while he plans his next break.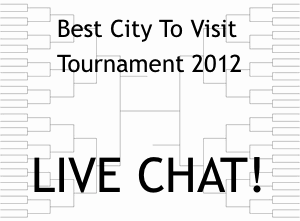 Announcing The Best City To Visit 2012 Tournament Brackets And Favorite (Plus Not-So-Favorite) Cities
With Audrey Scott And Daniel Noll About Iran Plus 60 Other Countries In 4 Years On The Road

About my guests: Daniel Noll and Audrey Scott write the popular travel blog Uncornered Market and have traveled to over 60 countries in the last 4 years.
From Cruise Ships To Kabul With Long Term Traveler Wandering Earl
About my guest: "Addicted to the first-hand education that world travel provides, I aim to prove that a life of constant travel is not some crazy fantasy but a very realistic lifestyle option instead. And whether I'm in Mexico City, Bucharest or the tribal regions of Pakistan, my focus is not on the sights to see, but on the human interactions that take place and the lessons I learn along the way."
Speaking Spain Plus Social Media With Arantxa Ros And Daniel Galan
About my guests: Arantxa is the engine behind several of Spain's recent blog and press trips; one of which brought me to Valencia back in June 2011. She's on the forefront of Spain's efforts in this area which is changing how countries look at social media and currently working in collaboration with Girona's Tourist Board. Daniel works at Turismo Ciudad de Granada and knows this southern Spanish city and Andalusia very well. He's helped travelers of all types and budgets have wonderful visits to Spain that are often powered by endless tapas.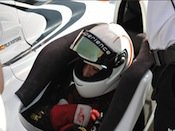 Talking Travel Photography And RTWs With Guest John O'Nolan

About my guest: John is an interactive designer traveling the world with laptop and a camera – working as an interactive designer for people like Microsoft, WordPress and Virgin Atlantic Airways. He also writes books and speaks at travel and technology conferences all over the world. John is also one of the founders of Travelllll.com.