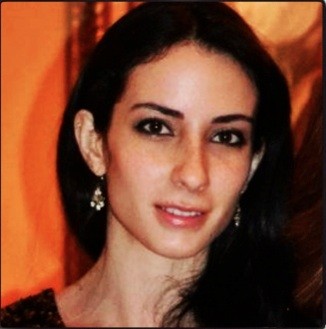 Of all the things I miss from having a stationary life, going to a gym and staying active are high on my list. I trained in Brazilian jiu-jitsu for years and aside from a few sessions here and there around the world, keeping up regularly has been nearly impossible. It's only been over the past few year that I've made working out a priority again but it's not easy when you travel often. My live chat guest today however can help you reach your fitness goals, particularly if you're a frequent flyer.
Yasmin Al-Atrache holds certifications in Personal Training from the National Academy of Sports Medicine and IDEA Health and Fitness and ran Vitruvian Fit, training dozens of clients in the Washington D.C. metropolitan area. In addition to medically supervising weight loss practices and treating patients suffering from obesity, Yasmin holds a degree in Exercise Science and Physiology from George Mason University and is currently working on Master's degrees in Public Health and Health Science.
The chat is now closed, thank you everyone for participating!
Yasmin will be online later today for two hours to answer any and all of your fitness and diet questions about staying in shape, in the comments below. Additionally, Powerstick will be giving away a PowerTrip ($99 value) and Powerstick+ Portable Charger ($69 value) to the fitness question that gets the most likes. Ask away!