Visitors and residents of Arlington can enjoy food Italian food, Naples-style prepared at the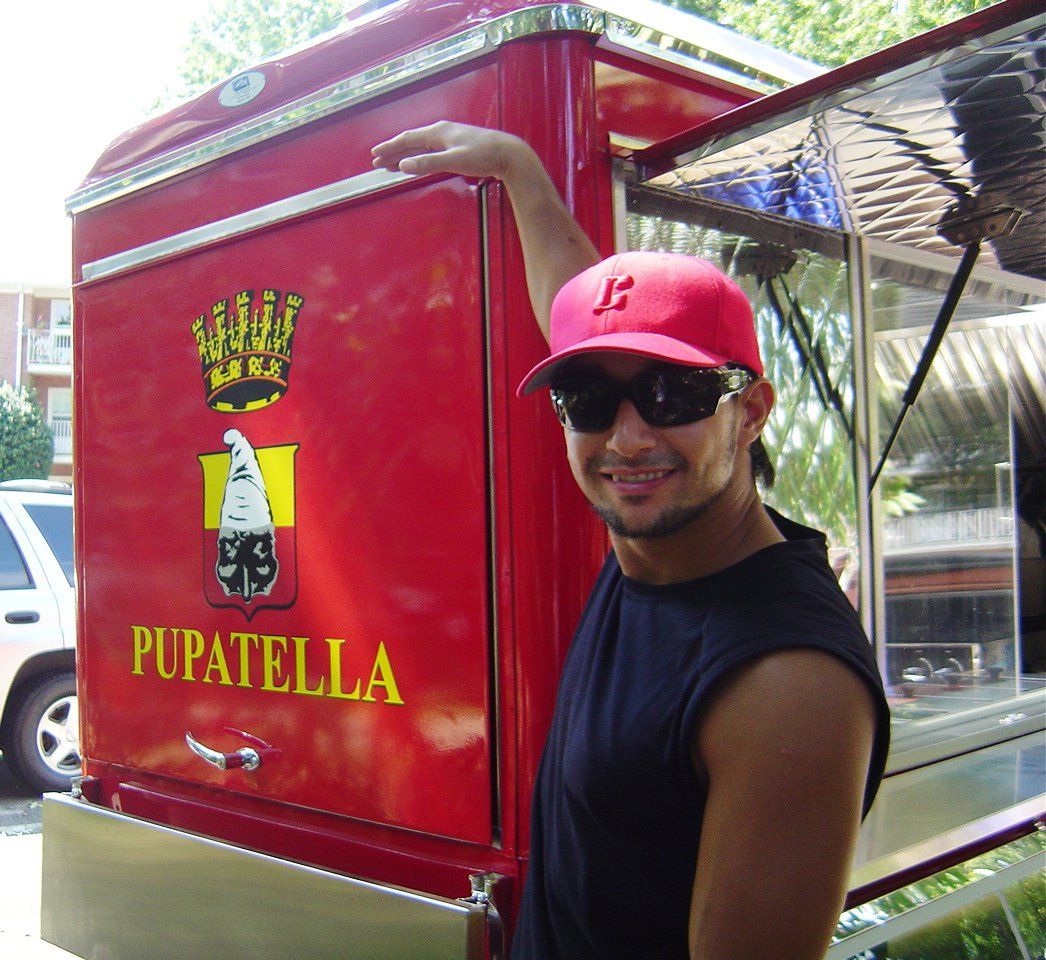 Pupatella Food Cart. The Pupatella's founders and resident cooks, Enzo Algarme and Anastasiya Laufenberg have fried calzone, palle de riso, and caprese salad available from 8am to 330pm daily.
The Express recommends trying the thin-crust margherita pie, on the Pupatella's unique menu.
The duo's range of offerings in addition to pizza is ambitious, as passers-by acknowledged in our recent visit when they read the specials board, which included fried calzones, stuffed rice balls, potato croquettes, ravioli and tiramisu and cannolis for dessert.
Personally, I'd pick up a Pupatella croissant with Nutella. The Pupatella Food Cart is located at the corner of N. Stuart and 9th Streets in Arlington, VA – right outside of the Ballston Metro Station.
Readers can get $20 free for use at the Pupatella Food Cart by participating in a foXnoMad contest. All you have to do is make a clever comment on each post starting with this one, trough Friday, October 12. The best commenter wins!