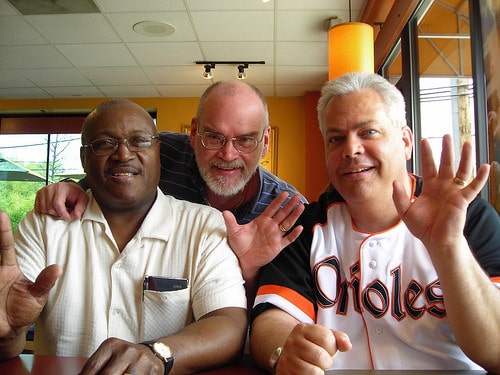 Every Friday over the next three months I'd like to introduce you to a feature of foXnoMad. Helping you make the most out of every post, connect with your fellow travelers, and travel smarter.
There are several ways you can connect with me through this travel blog, foXnoMad. The easiest way is to send me an email from my contact page. You can email me tips, travel stories, or just a line to say hello. You can also add me on Facebook and join the foXnoMad Blog Network. (None of those guys on the right are me, by the way.)
You can also connect with me about a specific post by leaving a comment. At the bottom of each post is a form for your name (or just something to call you) and an email address to confirm you are human. Let me know what you think about something I've written or posted and I'll be sure to respond, I do to most every comment.
This site thrives on your emails and comments. Check out some of my most lively recent conversations about flying with an infant, where my readers are traveling, and 7 up and coming cheap destinations.
[photo by: Earl – What I Saw 2.0]