Consider the 10 cities with the biggest hotel rate drops in the US and Canada when searching for a new destination on a budget using Hotwire's Hotel Rate Report. The report, released every month, shows the percentage drop as well as average hotel price for a given city. I came across this handy graph when writing about good hotel and hostel alternatives earlier this week.
The chart is just the thing when you're planning a trip to somewhere you can't figure out quite yet.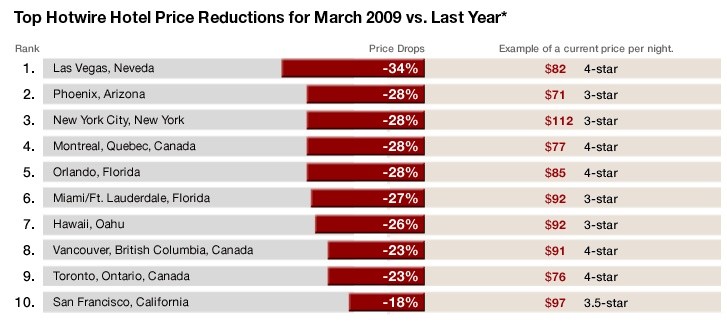 Planning on staying at a hotel in a (medium to large) city not on the list? Google around to see if there are any conferences in town and see if you can get a discount or consider a stay at a hostel.