This is the first of 9 entries in The Cheesiest Travel Photo Contest that I'll be posting through Wednesday. You'll be able to vote for your favorites beginning next Monday, August 24th.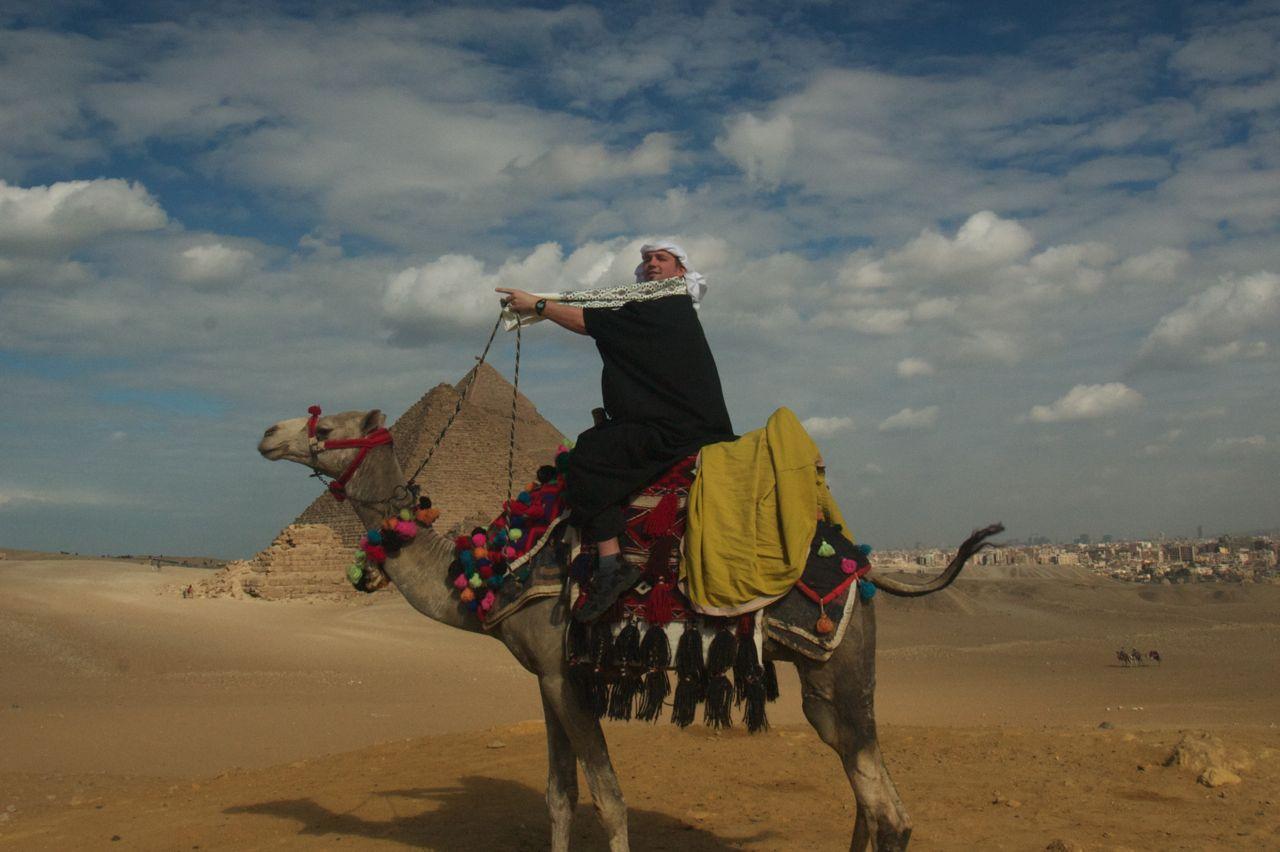 "Dave in Egypt"
Submitted by: Dave and Deb (ThePlanetD)
One random subscriber will be picked and given a prize also. The easiest way to enter is to sign up for daily email updates below or follow me on Twitter.