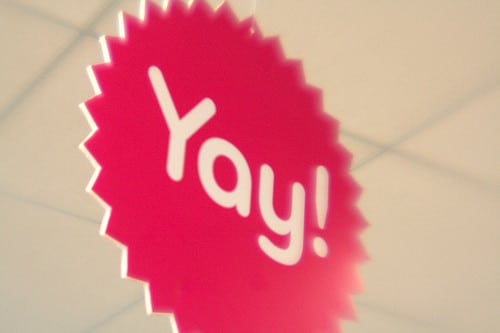 The voting for The Cheesiest Travel Photo Contest last week was very active with the participants changing places many times over the course of 5 days. In the end though, it was Shannon's entry #3 of her holding up the Leaning Tower of Pisa that won the top prize of $150. Shannon is currently traveling the world and writes about it one her blog, A Little Adrift. Congratulations on winning the contest!
Below are a full list of the results:
[poll id="43″]
Second place winner Deniz will get the travel book or DVD of her choice and Luis, Steve, and Tighe have Cabin Cuddlers coming their way. Jim Levings was kind enough to provide 3 Cabin Cuddlers for the contest so please do check out CabinCuddler.com.
Priyank, you can choose from any of the books I've reviewed (one more coming up next week) and Ryan will receive a $25 Travelocity hotel gift card.
Dave and Heather I thought your pictures were great and extremely cheesy so I've got two $10 Amazon gift cards for you both. Finally, @What_Boundaries won the random subscriber prize – a 4-pack of ultimate sporks.
Thank you everyone for participating and sharing your very cheesy travel photos with us. As I mentioned last week, there will be a part 2 to the contest this winter and I'll announce the details sometime in November. Keep taking those cheesy pictures!
To stay in touch and get updates about the upcoming contest, highlights from recent posts, and my personal travels, sign up to my bimonthly newsletter below.
[photo by:  Rev Dan Catt]