These 8 books, most true stories of famous motorcycle rides, will inspire you to hit the road or at least look at in a different way. Usually you hear a lot about where to go and less about how to get there – aside from getting there cheap and quickly. You might not often think about motorcycles as anything more than for local travel but those two wheels and a motor can reconnect you with the joy – and act – of traveling.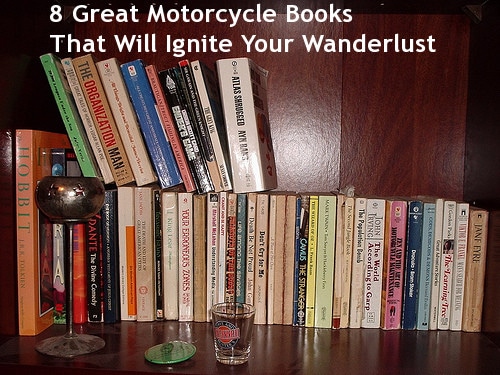 Jupiter's Travels
Ted Simon rode around the world on a Triumph motorcycle during the early 1970s and wrote one of the best travel books ever. Jupiter's Travels is his account of the trip, 78,000 miles over 45 countries. Before the trip Simon was already writing as a journalist and Jupiter's Travels flows on every page. In 2001, when he was 70 years old, Simon took the trip again – a similar route on motorcycle – and wrote Dreaming Of Jupiter. His observations from the first trip to the second one 30 years later are truly fascinating.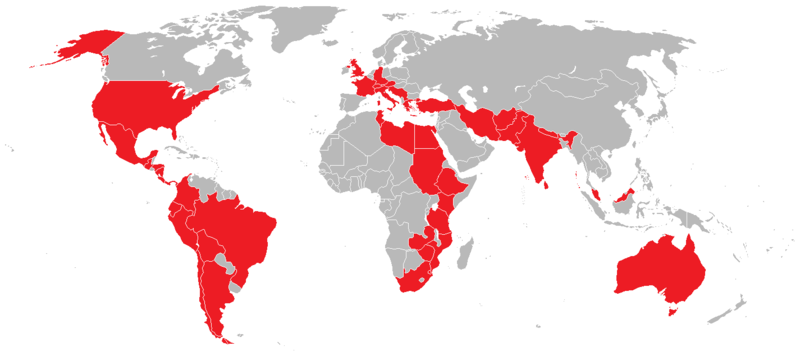 Long Way Round
One of my favorite travel books, this is a motorcycle trip around the world by two actors. Ewan McGregor and Charley Boorman, inspired by Jupiter's Travels, set off on their BMW bikes and head from London to New York. Long Way Round is a series of journal entries written separately by the pair and recounts an adventure with some interesting characters along the way (particularly in Ukraine). It's not deep writing but very raw and gives you a sense for the joys of the long open road.
There's also a Long Way Round DVD that's fun to watch after reading. (Who doesn't like seeing what people described in books really look like?) Most of the footage is shot on cameras placed in the bike helmets and small hand held cameras.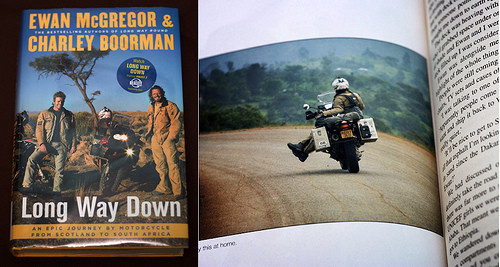 The Motorcycle Diaries
The trip of Ernesto 'Che" Guevara and Alberto Granada in South America is a book (and subsequent film) which is one of the most common mentioned when talking about travel. With The Motorcycle Diaries, as well as the other books mentioned, you begin to realize the road changes the riders in a way that travel by plane or train does not. The motorcycle cannot be separated metaphysically from the traveler and the trip is where Guevara transformed into Che. The Motorcycle Diaries is a powerful read and inspirational tale.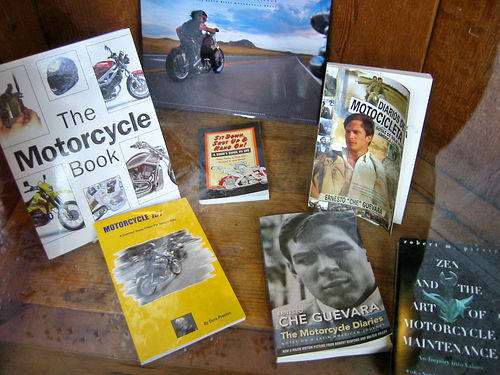 A Few More Great Motorcycle Travel Books
One Man Caravan – Robert Fulton goes around the world by motorbike…in 1932.
The Rugged Road – Two women, Theresa Wallach and Florence Blenkiron, with a motorcycle and towing a trailer go from London to Cape Town in 1935.
The Longest Ride – 10 years, 500,000 miles, 1 Argentinean named Emilio Scotto has one hell of a ride.
Two Books To Read If You're Considering Your Own Motorcycle Adventure
You've been inspired by the trips in these books and found out why you need to take a motorcycle road trip at least once in your life. These are two books you can read if you're considering taking your own trip (writing your own book optional).
Ever since reading these books, in particular Long Way Round, I've made an RTW trip on motorcycle one of my dreams and life goals. These books will help you ignite your wanderlust and remind you of the joys of actually traveling. There are so many things you miss when moving by plane, car, or train that you can still reconnect with by getting closer to the road.
[photos by: Pez King, THEMACGIRL*, psd]