Early last month I wrote about how to figure out the best places to travel on a weak dollar and Madagascar came up. I had read about the political instability there and wanted to learn more about visiting and traveling in the island. I came across Lee Abbamonte's post on his recent trip through the island and decided to ask.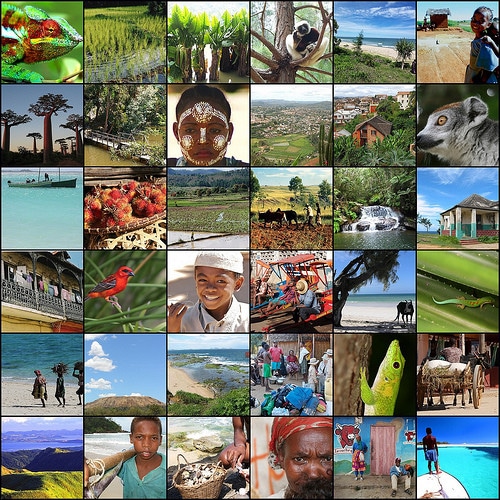 What's your traveling background?
I want to travel everywhere and be the youngest person to visit every country. (Here's a bit more about Lee.)
When and where in Madagascar did you travel?
In January 2010, Tana (Antananarivo) and around the city.
How easy is it to move in and about Antananarivo?
Very easy on foot or by taxi-if the taxi works!
How were the prices?
Fairly priced.
Did Madagascar's political instability hamper your travels at all?
Not at all.
How safe did you feel in Madagascar?
Very safe although it was a little seedy after dark with tons of prostitutes and no street lights.
What was you one favorite thing about Madagascar?
The food in Tana and the lemurs.

Any other recommendations or advice for people considering a trip to Madagascar?
Budget several days and see the actual native lemur farms and head up to Nosy Be.
Thanks again Lee for answering some questions about your recent trip. Lee is attempting to become the youngest person in the world to travel to every country on Earth. You can read more about his travels in Madagascar on Lee's travel blog, LeeAbamonte.com.
[photo by: robynejay]