Icelandair, one of my favorite airlines (here's my review), doesn't charge you extra for a stopover in Iceland on your way to or from North America and Europe. It's a route that many travelers neglect and others think is an expensive idea. You can add another great destination to your trip across the Atlantic and with a little bit of planning, stick to a simple travel budget on your way to the next city.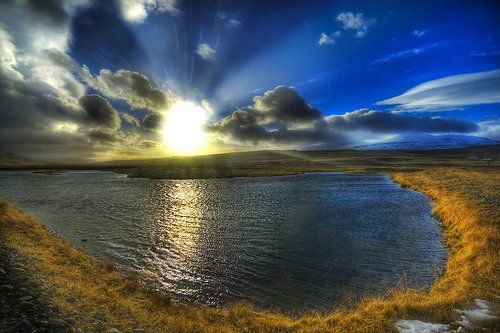 Getting Into Reykjavik From Keflavik International Airport
The best way to get into Reykjavik from the airport is to take a shuttle that will take you into town for around $9. You'll find stands for airport shuttles inside Keflavik International Airport. (Don't get a taxi which will cost you five times as much.) Also, keep your eye on the right side of the bus on your way into Reykjavik, you'll be able to see the steam rising from the Blue Lagoon.
The city itself is small enough to navigate easily by foot; otherwise the local bus is good enough to get you most anywhere you need to in Reykjavik.
Reykjavik Backpackers is a very clean hostel in an excellent location on Laugavegur, a lively shopping district with a good selection of restaurants and bars. Here's a quick primer on what is a hostel if you've never stayed in one.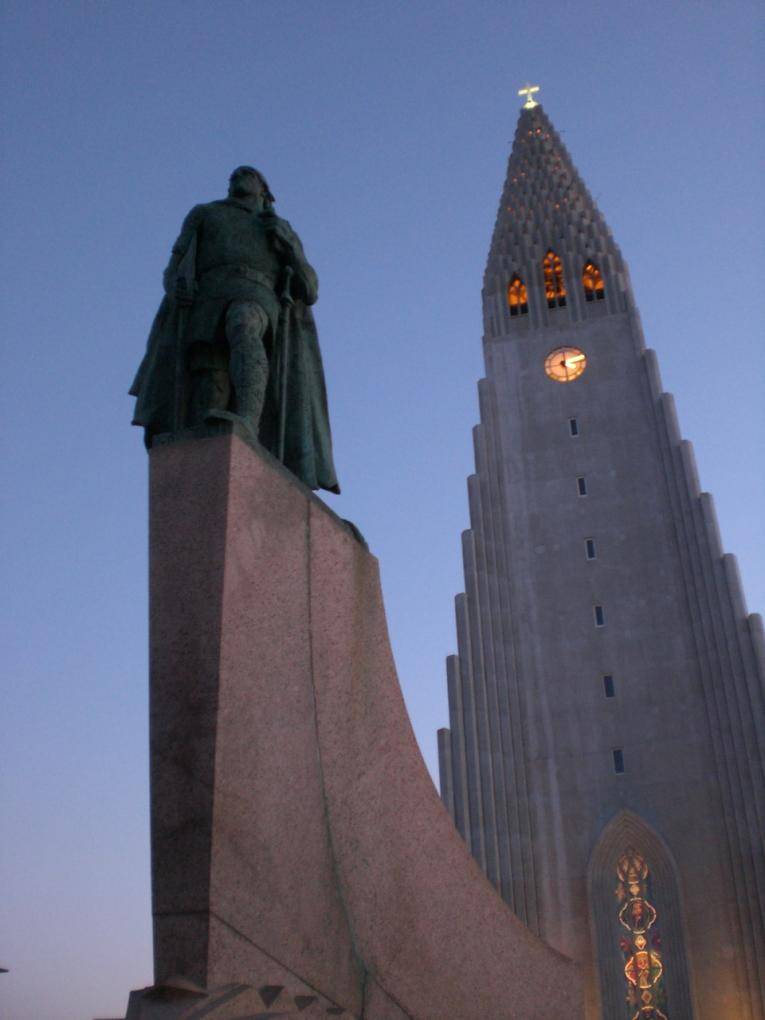 Sites In and Around Reykjavik
The Hallgrimskirkja Church Tower – The tallest building in Iceland, it helped prevent me from getting lost many times since I could see from most of Reykjavik. Getting in the church doesn't cost anything and a lift up to the tower for a look around town is about $2.
The Blue Lagoon – It costs about $40 for a round trip bus ticket and entrance to the Blue Lagoon. It's a bit pricey but one popular tourist destination that won't disappoint you. Save some money by bringing you own towels (and of course bathing suit). There is a small cafe on site but the food is overpriced, bring your own you can leave in a locker.
Whale Watching – There were a number of package deals for $45-75 for a day out on the water to look for orcas, humpback whales, and you can go all year round.
Party…Hard – The nightlife in Reykjavik is one of the craziest I've seen. Bars open late and people head out at midnight to party the night away until the early morning hours. You'll find drunk people littered in the streets around 5am on the weekends, school breaks, and on holidays. If that's your idea of a good time, you'll have a lot of fun after midnight.
There are some other options, like going to see the Northern Lights during the winter months. They tend to come and go so check the University of Fairbanks Geophysical Institute for a forecast the day before booking.
Venture Out Of Town
You can climb glaciers, see a live volcano, or go whale watching in Iceland. Check with your hostel and see if they are working with any of the local tour guides and compare a few deals before booking. You can also rent a car, fairly inexpensive for a European country, and drive to most parts on the island around Highway One. "The ring road" is approximately 1,500 kilometers and a scenic drive. Here is a section of the highway in Myvatn snapped by Stephanie Yoder.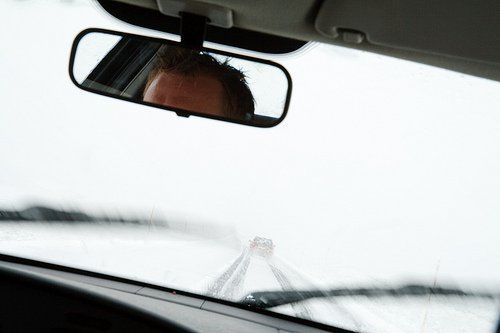 Renting A Car In Iceland
If you do decide to rent a car, get one for early in the morning for an entire day to make the most of your time and money. It's advice that's very obvious but many don't plan for it until they get to Reykjavik. Get your rental company in mind and find out where the offices are beforehand (and reserve in the summer months) so you're set without missing a great opportunity to see more of Iceland.
Keep in mind that if you sign up with Icelandair's frequent flyer program, Hertz and Sixt Rent A Car will earn you miles as well.
Glacier climbing will cost you around $100 and visiting the Hekla volcano and hiking to the summit around $230 – both can be done in a single day from Reykjavik. If you'll be booking through a tour group, ask around the hostel or where you're staying to see if anyone wants to go as well. Almost all of the companies offer discount rates for larger groups.
Plan To Enjoy
A stopover of 2, 3, or 4 days doesn't have to be a frantic run to see as many things as possible. You can take time to relax (free), stroll around by the water in Reykjavik (free), look around the shops (free), and enjoy one of the many restaurants and cafes (doesn't have to be expensive). I'd suggest having a list of 2-3 things you absolutely want to do and budget to see of those what you can. You can always plan another stopover in Iceland and after the first you'll probably want to.
[top photo by: Stuck In Customs, (car) Stig Nygaard]