There was an impressive 60 vote comeback for Istanbul last week over Barcelona in the Best City To Visit Travel Tournament Elite 8, which is now left to face #1 seed Paris. Vote now to decide who will make it to the championship round, Paris vs. Istanbul and Venice vs. underdog Zermatt are the Final Four. Voting for this round is open through this Friday March 26th at noon US EST.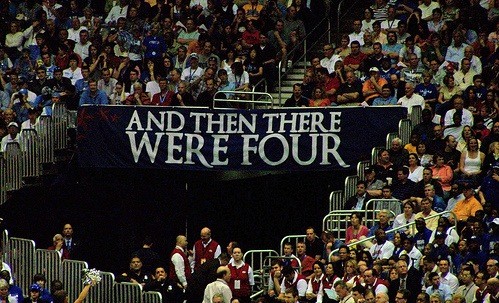 You can take a look at the entire bracket so far below (or see the larger version).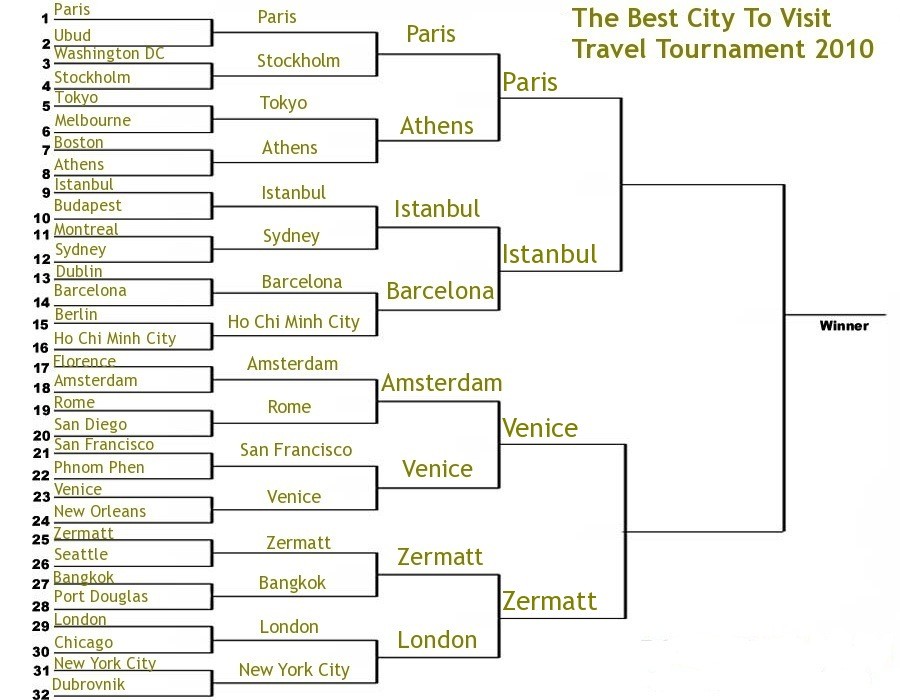 The winner will be determined on Friday, April 2nd 2010. Missed this contest? I run a number of large and small contests throughout the year. Take a look at some previous competitions and prizes and find out about my next contest first by signing up to my bi-monthly newsletter.
[photo by: Beau B (top picture)]