Not signing up for a frequent flyer program is one common mistake many travelers make, but even the most reluctant travelers can be earning miles in 8 minutes or less. You may already be signed up and have a few miles scattered across several programs, have lost track of your miles accounts completely, or are still waiting for your next flight to earn a few more miles.
With a few organizational tricks and tools you can start earning many more miles from home than you ever could in the air by bumping up your game to the next level.
1. Use A Single Account Per Alliance
When you sign up for an airline's frequent flyer program, in most cases you can earn miles by flying on any of that airline's partner flights. So, for example, you can earn miles on United's Mileage Plus when you fly on Lufthansa (both Star Alliance) but only if you used your United frequent flyer account number for that Lufthansa flight. Many people make the mistake of using their individual mile accounts for each airline, which usually means you end up with small amounts of (unusable) accumulated miles scattered across programs.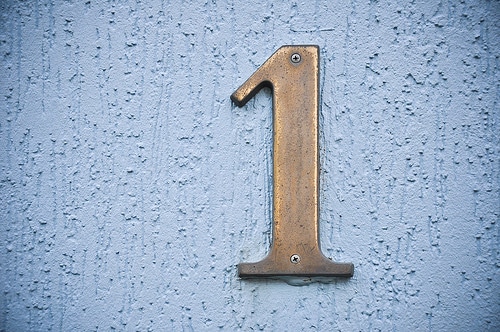 2. Track Miles The Digital Way
Don't waste time and discourage your mile earning enthusiasm by trying to track various accounts from different websites with logons and passwords you'll never remember (unless you're using KeePassX). Rather, use Award Wallet to keep track of all your frequent flyer programs in one place and get notified if any are about to expire. When booking use MileMaven to find all of the promotions for a particular flight route or hotel and trade your smaller account miles with others on Points.com to rack up a bunch on a single airline.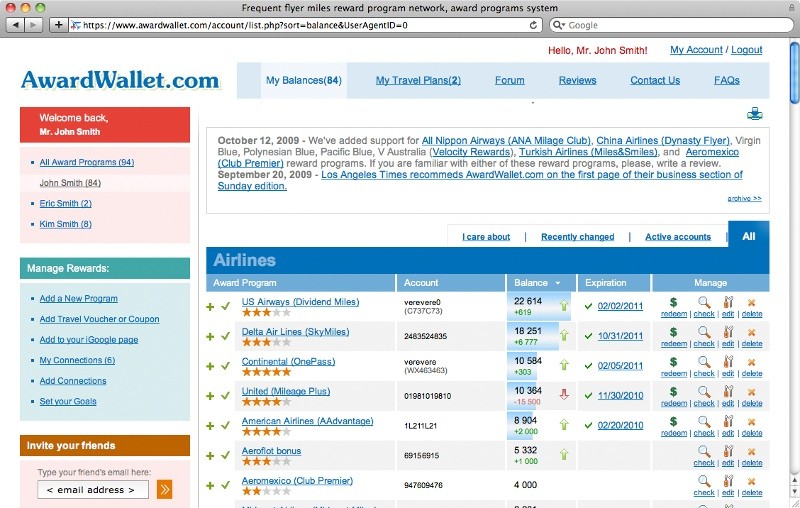 3. Get A Boost With Credit Card Bonuses
Most airlines and many banks offer you a bonus of several thousand miles for signing up to one of their credit cards. In fact, wait a few months after signing up and you'll notice the offers get increasingly more enticing. Wait for one you like, or, if you're not loyal to a particular program consider a points-based credit card. For most of the credit cards there is a minimum total to get the bonus miles ($250-1,000 in 1-3 months) and you'll have to keep the card active for at least 6 months.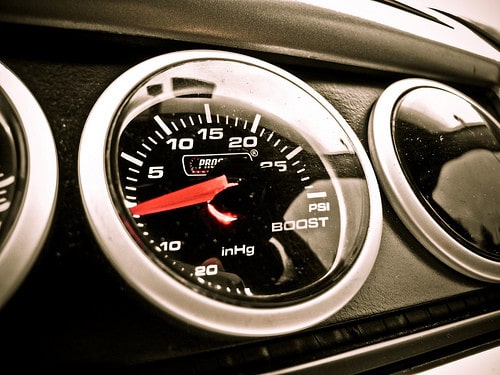 4. Know What You Need To Fly

This is perhaps the most basic yet confusing piece of information to find about the various frequent flyer programs. To best redeem your miles you need to know how many are needed for a free upgrade or round-trip ticket. Frequent Flier has a list of the most popular programs and how many miles you need to redeem for US domestic. You'll still have to do some digging for international flights, here are the requirements for OneWorld partner airlines and Star Alliance members.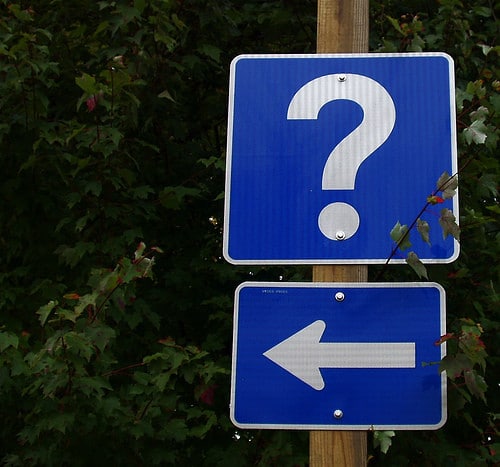 5. Ask For Unused Miles From Friends And Family
Sherry brought up a good point last week, many of us have family and friends who fly infrequently or have miles set to expire. Rather than let them go to waste, you can ask to have the miles transferred to your existing account. It does cost a fee to do so (about $50-100) but the investment might be worth its weight in a free ticket or upgrade.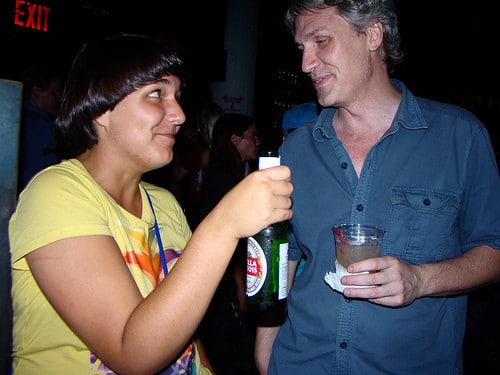 6. Holding A Minimum Balance Has Its Perks Too
Most airline frequent flyer programs have an 'elite' or 'premier' level attained when you reach slightly less miles than you need for a domestic flight. When you reach this level, typically you get some perks like being able to use the business or first class lines (even if you're flying coach), boarding before everyone else, and get priority on your luggage at the baggage claim.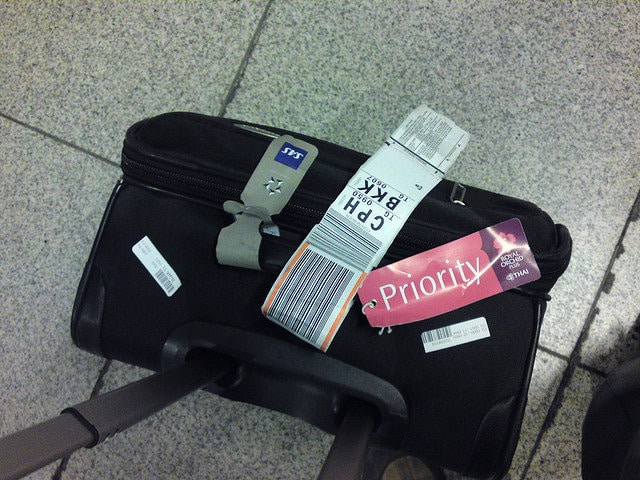 7. Shop At The Online Mall
Many airlines and most of the airline alliance frequent flyer programs have online malls that are made up of familiar stores like Barnes & Noble (where you can buy eBooks from overseas), Best Buy, Macy's, and Dell where you earn more than 1 mile per dollar spent. (Purchase with a credit card linked to your miles account and double the earnings.) All you need to do is click through to those stores from the online frequent flyer mall for a particular program to earn bonus miles on things you'd buy anyway.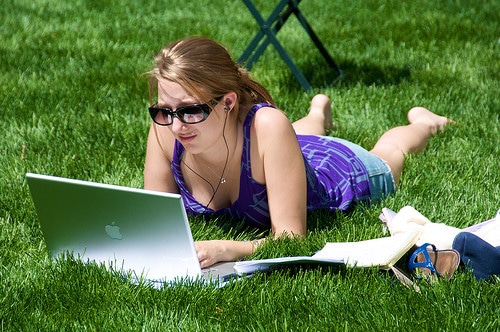 Don't Stop There
Always try and keep your frequent flyer account in mind when you spend money, travel, or sign up for a new airline program. Often, there are miles waiting there to be had if you simply ask.
You ultimately may want to redeem the miles you've earned for a free flight but beware airlines are changing the game. In order to make good on those miles you'll need to book well in advance, and can only fly where that single airline goes (no code-shares generally). Refunds or changes of flights once booked aren't typically allowed either so keep that in mind and always stay on top of the airlines to get the value of the miles you worked so hard to earn.
[photos by: Alicakes* (number one), daftIntrovert (boost gauge), laurakgibbs (question mark and arrow), o.blaat (sharing beer), kalleboo (priority luggage), Ed Yourdon (girl using laptop in park)]