There are many hardened travelers who've been to the corners of the Earth, crossing the globe on countless flights, yet who've never once signed up for a single frequent flyer program. Or you could be the other type of reluctant traveler – the one who takes very few flights in the average year and doesn't think it's worth signing up. In 8 minutes you can be signed up and earning thousands of points across more than 50 airlines without any more magic than clicking a mouse and typing on a keyboard.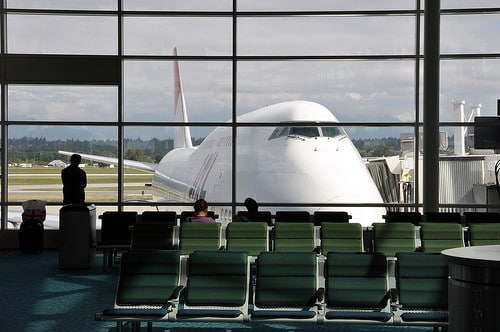 Why You Really Should Be Earning Frequent Flyer Miles
For the record everyone who travels, whether it's a lot or a wee little, should be signed up for frequent flyer miles (not doing so is one of 10 common travel mistakes). Aside from the fact that they're all free to join, you can easily earn free upgrades plus little perks like getting your luggage at the claim faster. Of course free flights as well, even from a single flight or sometimes without flying at all.
Common Misconceptions About Frequent Flyer Miles
Some of the reasons that people don't sign up for miles programs are because of the misconceptions, such as thinking that nobody ever gets free flights or miles only come from flying.
Each Airline Has Their Own Program – Most major airlines belong to partner groups, the two largest being Star Alliance and OneWorld. When you sign up for a member program, you typically earn miles when you fly on any partner airlines. You can still only use the miles on the original airline (i.e. United) but earn across all the others.
You Can Only Earn Miles By Flying – Many frequent flyer programs have online malls through their sites that let you buy from familiar companies (i.e. Dell, Barnes & Noble, Best Buy, etc.) to earn multiple miles for each dollar spent. Choose the right bank and you can also earn miles for every dollar you spend.
Miles Can Only Be Used For Free Flights – More commonly, people use earned miles to get upgrades on longer flights, access airport lounges, and use the business class lines when checking in.
Past Flights Aren't Redeemable – You can usually redeem miles for flights you took 3-18 months before you signed up for a frequent flyer program. Just took 3 long flights to Hong Kong from New York before signing up? You'll still be able to earn the miles for those flights, so sign up!
One point to remember is that signing up to a frequent flyer program doesn't hurt you in any way, even if you only earn 600 miles a year. They are free and you never know when you might have an unexpected flight half way around the world.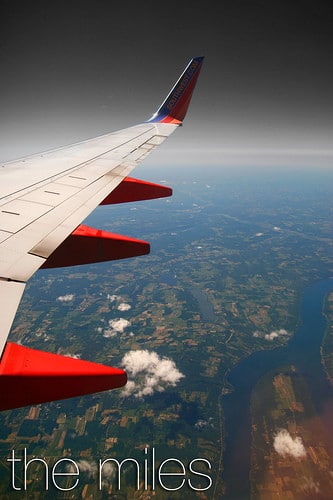 The Quick And Easy Ways To Earn Miles Fast
Now that you know why you should get working with frequent flyer programs, we've got a few minutes to get you going and all set up.
Sign Up For The Major Programs – Pick you favorite Star Alliance member, the one you fly the most (or flies to most of the places you want to go). Do the same with OneWorld and Delta SkyMiles to cover most of the world's major airlines. Once you have your three (one airline from each partner program) find the link to their miles program on this list.
Redeem Miles From Past Flights – All the information you usually need is the flight number and date you took the flight. Check your email for past reservation information and add it through the miles program's website.
Get Organized – Once you've signed up for the various miles programs you can use Award Wallet to keep track of all your frequent flyer miles in one place.
Earn Bonus Miles Right Away – Most major airlines have credit card programs that come with big bonuses for signing up. (United just ran a promotion for 50,000 miles. 20-30,000 is common for most cards.) Typically you have to spend around $250 in the first 3 months to earn the bonus miles and will earn a mile per dollar on top of that. Purchase things you normally would anyway through the mile program's online mall and earn more on top of that – you can then cancel the card after 8 months to keep the miles and avoid the annual fee, or just keep earning miles. Be careful though to avoid the hidden underbelly of traveler debt.
Don't Forget To Enter Your Frequent Flyer Mile When Booking – It will save you time versus having to go back and enter in the flight information after the fact to redeem miles.
Frequent flyer miles from many programs do expire from if you don't use your account for a certain period of time. Award Wallet for example, automatically keeps track of the deadlines and will email you 90 days in advance.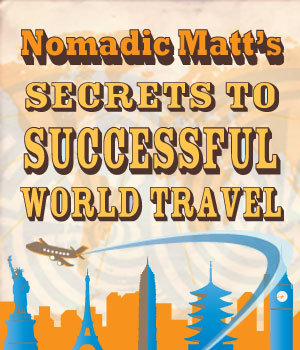 You're Set To Earn And Learn More
That's about all you need to get started, but there are still more in-depth resources you can use to take yourself from reluctant beginner to a pro.
The number of miles you need for an upgrade varies across programs but generally you can get at least that (if not a full domestic flight) just for signing up and getting some bonus miles by opening up a frequent flyer-linked credit card. That's just the basic approach but you can also take it further by spending smart and so much more. I hope now, after this 8 minutes, you're just a bit less reluctant and signed up to at least one frequent flyer program.
[photos by: caribb (jumbo jet at gate), Transguyjay (skeptical man), JustinLowery.com (the miles)]