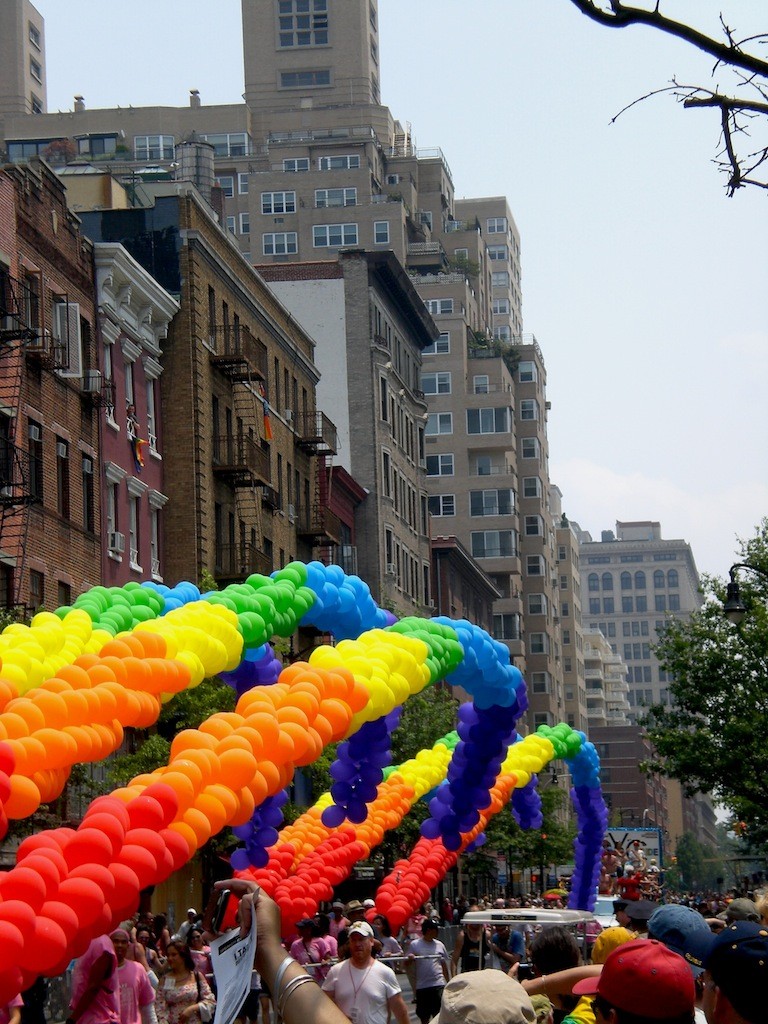 I was in New York City two weekends ago for the Travel Blog Exchange Conference (TBEX), where hundreds of travel bloggers got together to meet (many for the first time in person) and pick up some travel blog advice. There were also plenty of TBEX parties and quite a few drinks coupled with late nights; one reason I made it to Greenwich Village around noon, missing the TBEX morning sessions on the second day.
When I emerged off the subway at the 8th St. NYU stop, I stumbled upon the colorful scene that was the New York City Pride Parade. This parade began in 1970 and happens to be the oldest gay pride parade in the world. I didn't get to stay long as I was making my way to TBEX and the large crowds threw off my already bad sense of direction. I got lost in Washington Square Park before eventually finding the Cantor Film Center.
I had been to New York City many times before but if you haven't, be sure to check out these top 5 cheap thrills and learn to love American culture in New York City.