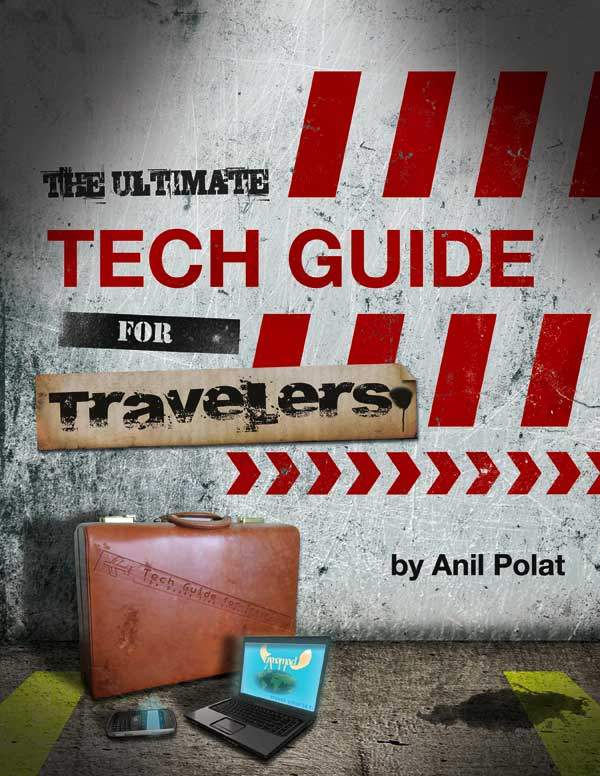 Let me teach you how to turn your laptop into the most powerful tool in your backpack and save hundreds of dollars in software and technology; while also providing you with your own personal computer engineer for your travels with The Ultimate Tech Guide For Travelers.
foXnoMad has always had a tech-edge and I want to give you a powerful guide to show you how become a tech-savvy traveling digital nomad to do all sorts of things with your laptop you never knew possible.
The Only Tech Guide That Comes With Your Own Personal Guide
In addition to saving you a minimum of $100 over the next year on gadgets, teaching you how to setup a complete offline backup system, providing you with ways to recover stolen laptops and more, you'll also get 6 months of personal tech support from me. While I always provide advice for free to my readers, this goes another level and includes specific step-by-step guidance and prompt email support for every topic covered in The Ultimate Tech Guide For Travelers.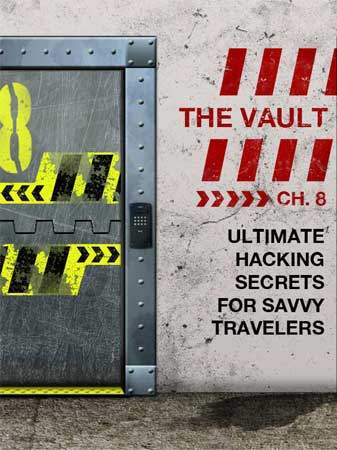 What's In The Ultimate Tech Guide For Travelers?
These are just a few of the topics covered in The Ultimate Tech Guide For Travelers:

Learn how to never pay full price for laptops again.

Information on how to backup your data, travel photos, and files of any size to multiple locations without carrying heavy external drives.

Over 120 hours of free language lessons.

How to find and access wireless in more places than you can imagine.

Tactics to protect your online accounts along with tools to booby trap your laptop from thieves.

Turn the airlines' tricks against them and save on ticket purchases.
6 Months Of Free Tech Support And A Year Of Updates
Purchasing The Ultimate Tech Guide For Travelers doesn't get you an ebook that's static throughout time, but access to a living guide that grows and expands with your suggestions, questions, and along with the pace of technology itself.
The Ultimate Tech Guide For Travelers is your ebook and you determine where it goes.
In addition to my personal support for everything discussed within the ebook, you'll also get 1 year of free updates – and I plan on updating often – based on your feedback.
Special Bonuses With Your Purchase
There are few places you can get an ebook as useful as The Ultimate Tech Guide For Travelers and personal tech support for only $37. Along with the 6 months of personal support and year of free updates you'll also learn how to:
Save 30% on Apple purchases.
Never pay for software again.
Call mobile and landlines for free when traveling abroad – without a phone.
Keep your digital photos safe and backed up, in multiple locations, without lifting a finger after the initial setup.
How To Purchase The Ultimate Tech Guide For Travelers
You can get you copy of my eBook, The Ultimate Tech Guide For Travelers for $37 by clicking the 'buy now' button below. (If you don't have a Paypal account use the Google Checkout link.)
The Ultimate Tech Guide For Travelers is also available from Amazon.com in Kindle version as well as Barnes & Noble in Nook format.
Let This Be Our Guide
Before I was blogging my way around the world I was a full-time computer security consultant making and breaking systems for some of the biggest companies in the world. The Ultimate Tech Guide For Travelers is a blend of the best ways to use technology to make your travels easier and to save you money.
The copy you purchase is only the beginning, for $37 you're getting an ebook with hacking secrets you didn't know about, personal technical support for 6 months, and an ebook that will grow and expand on your terms.
I wouldn't sell an ebook for any price, let alone $37, if I wasn't sure it will be invaluable to you. Whether you're headed on a 8 month RTW trip or simply want to make sure you never lose a digital picture again, The Ultimate Tech Guide For Travelers will save you money, time, and heartache so you can focus on traveling.
Happy hacking,
-Anil