Lauren and Mike are travelers who spent the summer racing by car from London, England to Ulaanbaatar, Mongolia for charity. I interviewed them before the start of the Mongol Rally last March and caught up with them again recently after they completed the journey. They were kind enough to share some experiences, photos, and inspiration from their adventure with this follow-up.
The 2010 Mongol Rally was the adventure of a lifetime, and although we had an amazing time crossing 15 countries in 40 days, some 10,000 miles, the real lessons learned were about ourselves more than about the road.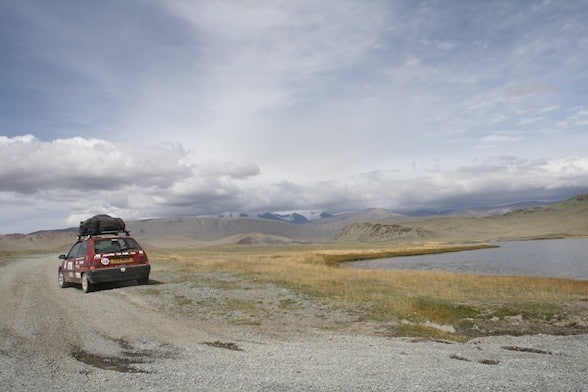 We started off fund-raising and day dreaming about the road ahead in 2009 when we won our bid to be on the rally. We quickly learned that asking for money, even from very wealthy corporations, was an exercise in futility. Even multi-billion dollar companies were claiming to have hit hard times, and money was tight. In the end, we funded most of the rally out of pocket and with help from our friends and family. This wasn't what we set out to do, but it made the trip mean all the more to us personally knowing our family was behind us. As a tribute, we wrote the names of all of our donors on the car to keep them and their support close.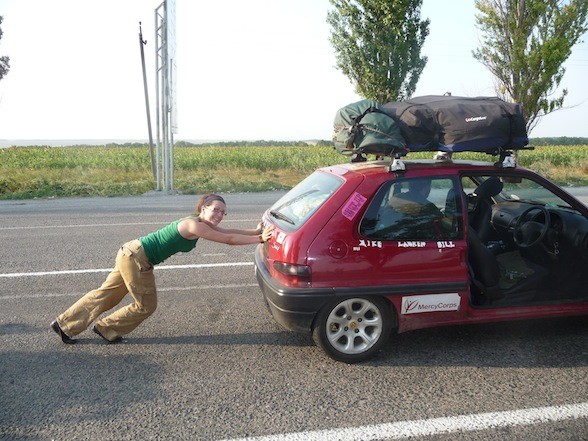 We left London on the 23rd of July and arrived in Ulaan Bataar, Mongolia on September 4th. In between these dates we traveled 1/3 the surface of the globe by land. We met people from over a dozen nations and, in our convoy alone, we had people form 6 countries sharing supper, laughs and cultural tidbits. More than anything, we learned the road, learned the tiny Citroen Saxo, and learned how sometimes biting off more than you can chew can help you grow.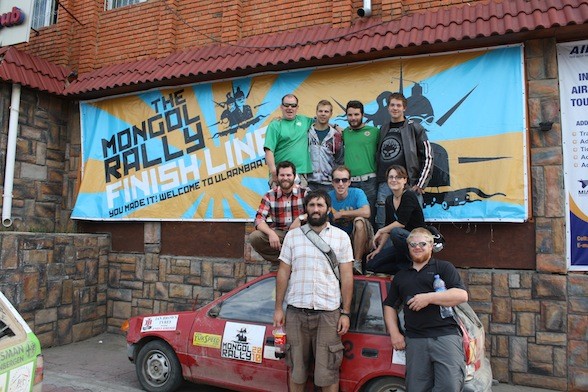 If anyone is considering doing the Mongol Rally in 2011 don't hesitate to get in touch with us. We have solid advice and great ideas on how to do the rally even better than we did in 2010. While we won't be able to participate again, we do think it is a great idea and fully support anyone adventurous enough to bite off such a traveling chunk.
You can keep up with Mike and Lauren on their site Abandon the Cube, adventure travel with a purpose. Their blog follows "the tales of two Americans who have abandoned their cubicles to travel, live, write and learn." Also, friend and 2011 Mongol Rally racer-to-be Sherry Ott also has a great interview with Lauren and Mike about surviving the Mongol Rally – which might just be enticement enough for you to enter.