Turkey is often a country whose cuisine is associated with meaty kebab dishes, doner sandwiches, and lahmacun; where essentially the food revolves around beef or lamb. Although finding Turkish foods with meat isn't difficult, the vegetarian variety is also plentiful – even if you're eating out often. An overwhelming majority of Turkish foods are vegetable-based and these are 7 staple dishes you can add to your animal-friendly diet when traveling in Turkey.
1. Cig Kofte (Raw Meatballs)
Probably the most deceptive vegetarian food name you'll find, cig kofte was, until very recently, typically made with raw meat. Although meaty cig kofte is mostly banned and uncommon in Turkey, it's spicy vegetarian variety (substituting bulgur wheat rice for meat) is found on many a street corner, particularly in the central and south-eastern regions.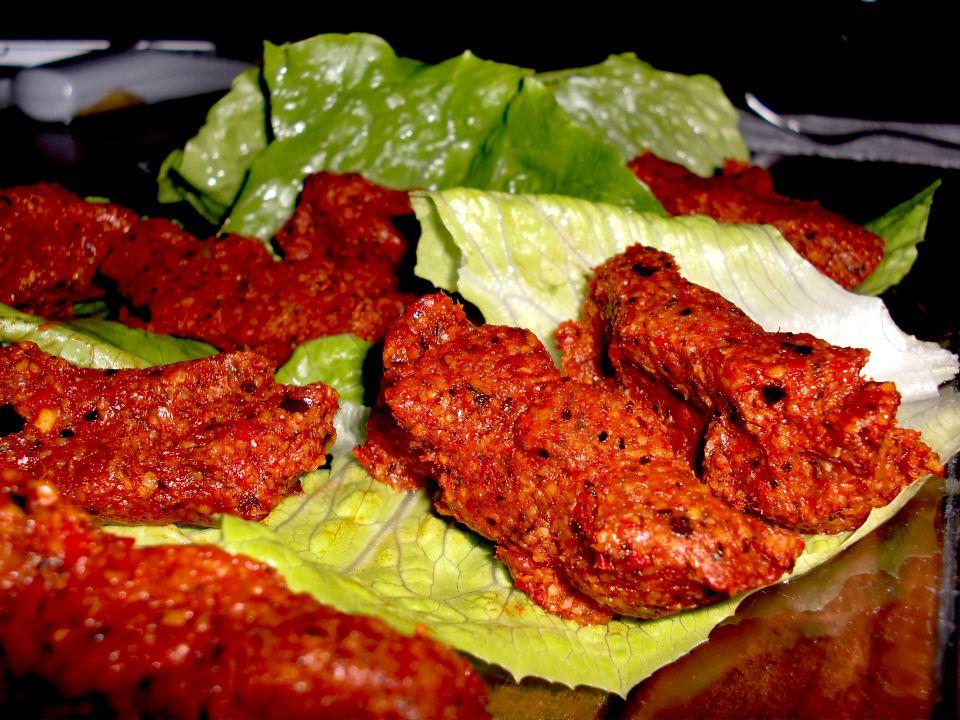 2. Menemen (Turkish Omelet)
This typically spicy, runny egg dish with onions, tomatoes, and green peppers is commonly found at bus stations, diners, and the table of many Turkish homes. Menemen is a breakfast food that's not an uncommon sight at dinners and is best eaten with plenty of bread to soak up the left over juices.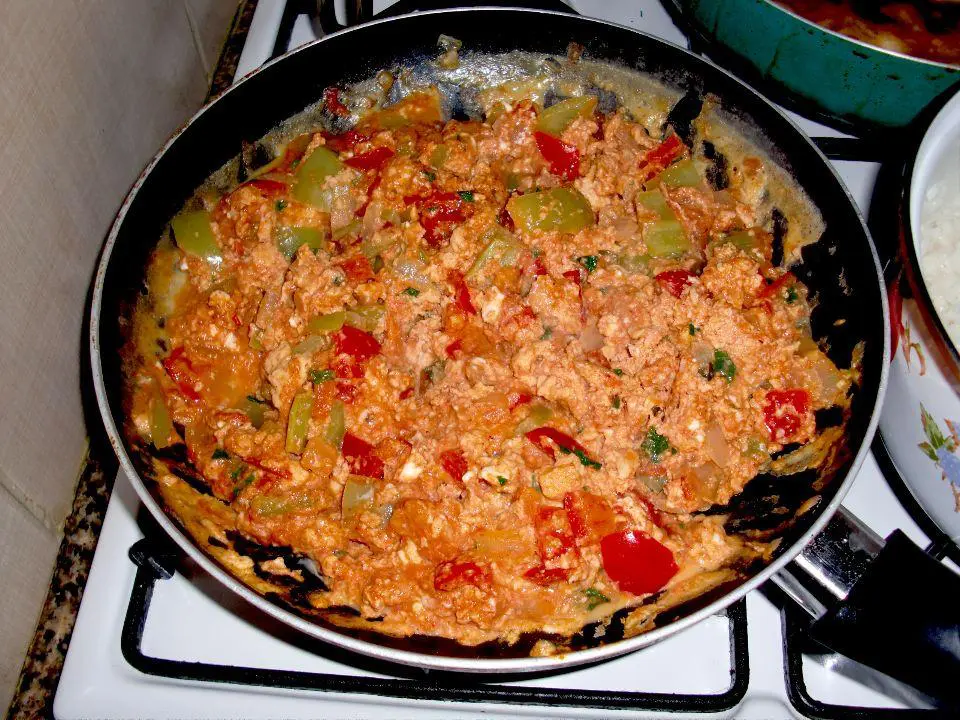 3. Borek Varieties
Often cut into small squares, this cooked pastry dish can be filled with cheese, spinach, or served plain in countless variations. Borek can also be filled with ground beef but most cafes and places offering it usually have at least one vegetarian version. The most common vegetarian Turkish borek recipe uses either spinach or feta cheese, but if you ever find the (newer) eggplant variety, I suggest you not miss it.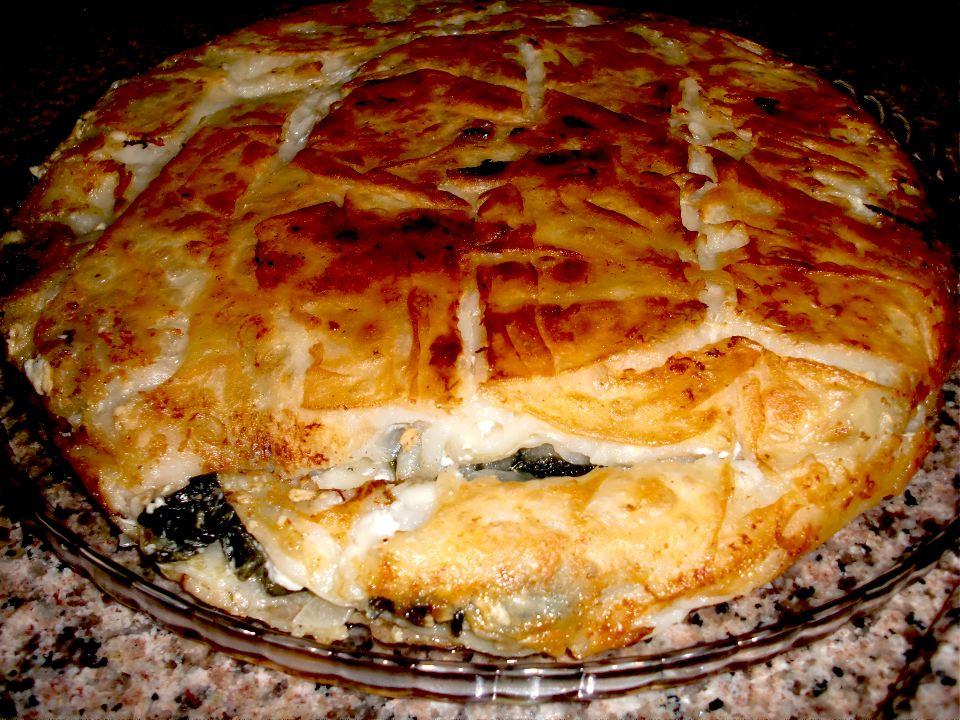 4. Coban Salatasi (Shepherd's Salad)
A mix of chopped tomatoes, cucumber, along with onions, that are usually topped with dill or parsley in a dressing of olive oil, lemon juice, and salt. Almost every restaurant in Turkey will have coban (pronounced "CHO-bun") salads on the menu and if not, it's just about the easiest dish to whip up in your hotel or hostel.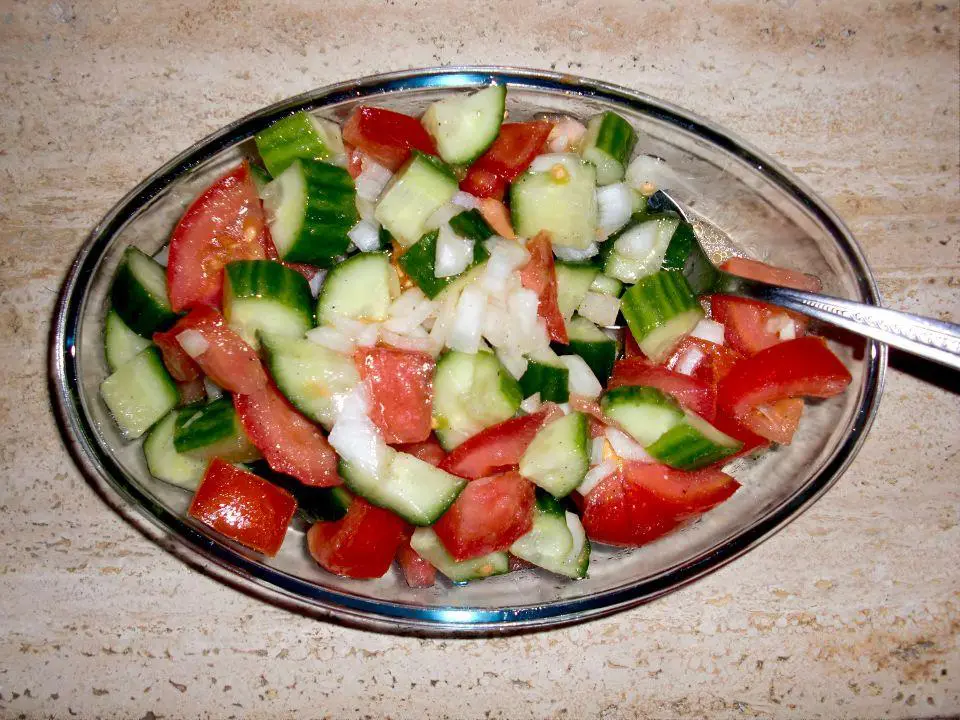 5. Cacik
Sometimes refereed to as the Greek "tzatziki", Turkish cacik is a more watery version of this yogurt, salt, and cucumber mix. Served as an appetizer, cacik (pronounced "JA-JUK") is spiced up a bit with salt, olive oil, garlic, and dill as a base and found in all classes of Turkish restaurant.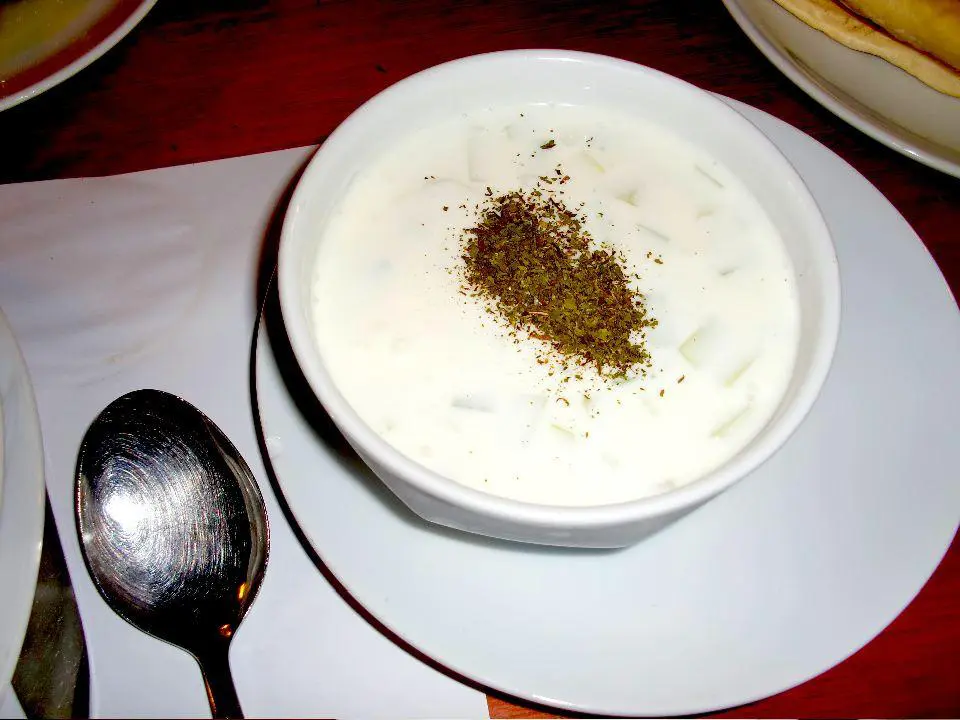 6. Zeytinyagli Dolma (Can Be Either Stuffed Grape Leaves Or Peppers In Olive Oil)
Both of these dolmas (yaprak sarmasi for grape leaves or biber dolmasi for stuffed peppers) also have meat versions that are served hot but these "zeytinyagli", or in-olive oil, dolmas come cold and filled with rice. Below are an example of stuffed grapes leaves and here's a glimpse of stuffed green peppers.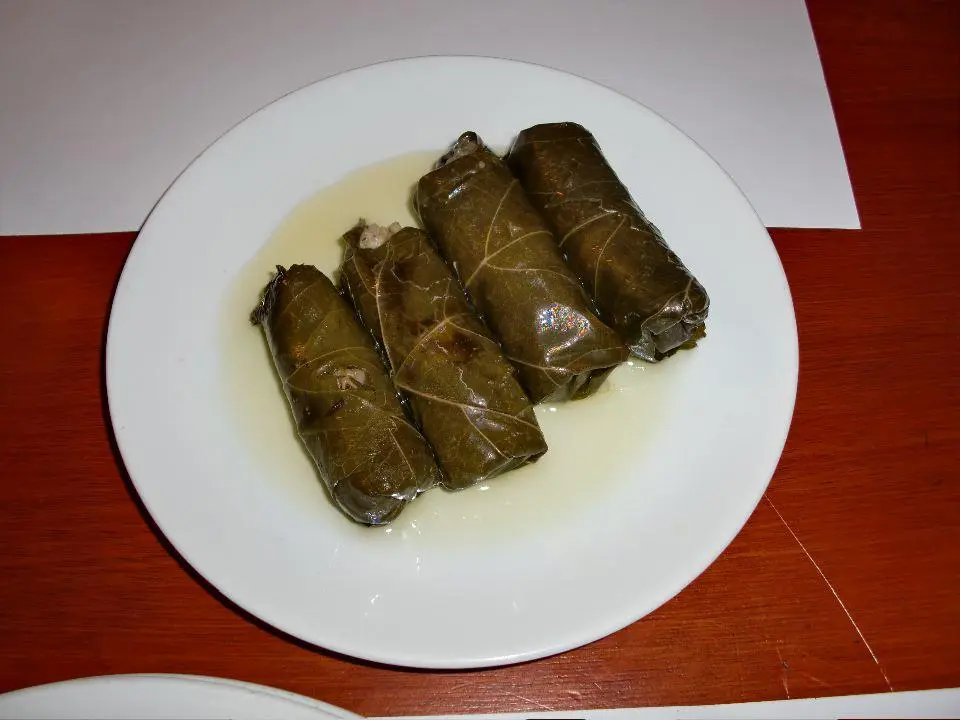 7. Nohut (Chickpeas)
Chickpeas are one of the traditional peasant foods in Turkey that also tend to be vegetarian. I use the word 'tend' since some restaurants and cooks will flavor this (and other vegetable dishes) with a bit of ground beef. In most smaller restaurants and street kitchens however, that's not often the case; just make sure you confirm the dish has no meat in it before ordering.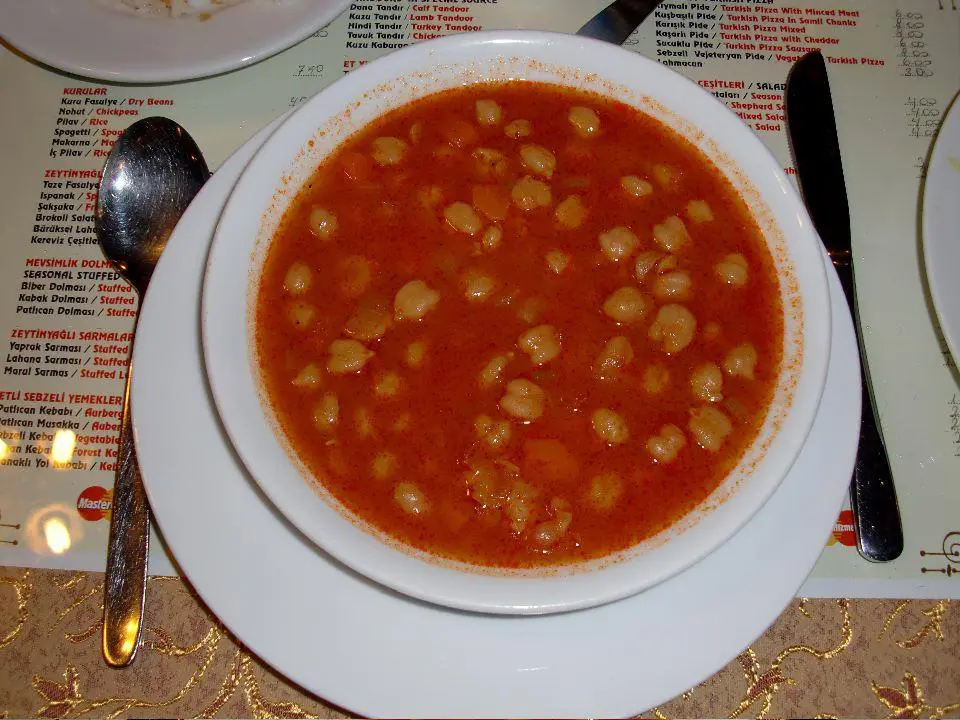 Many More Varieties Of Vegetarian Turkish Food
The majority of Turkish food has a vegetarian base and is abundant in vegetables and grains. Despite this, kebabs and meat dishes are disproportionately advertised, potentially worrying vegetarian tourists about where they'll find a decent meal. In a few days I'll have much more comprehensive post for vegetarian travelers headed to Turkey; although you don't have to be a non-meat eater to discover and enjoy this (rather large) side of Turkish cuisine.