Hi everyone and Happy New Year! You're invited to my first live chat of 2012 and it's all about long-term travel, unorthodox lifestyles, and travel to "dangerous" destinations. My guest this month will be Wandering Earl who you might recall I traveled to Iraq with about a year ago. He and I will both be at Simbio Cafe in Bucharest; (the first time my chat guest and I will actually be at the same place).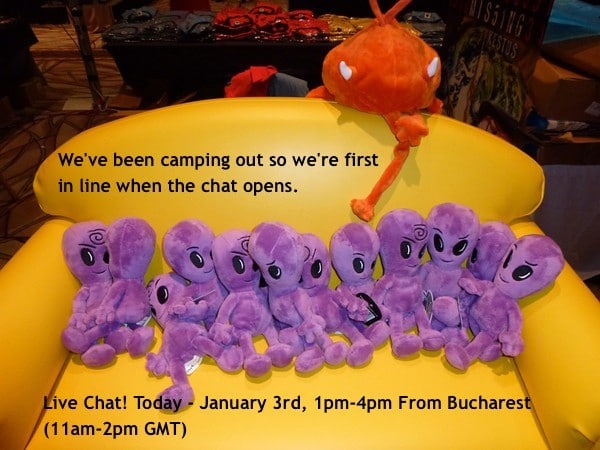 How To Join The Chat
The chat post will go live today, Tuesday January 3rd, 2012 from 1pm-4pm Bucharest local time (EET). All you have to do is visit any page on foXnoMad and you'll be greeted with a gigantic banner inviting you to the chat. Click it and you'll be chatting with us in no time.
Chat Times Around The World
Many of you in Australia and New Zealand have been asking for a chat time that doesn't require you to wake up in the middle of the night, so hopefully the times for January will be a little easier on you. (I'll rotate the chat times each month.)
Swing By For Some Travel Talk To Kick Off Your New Year
Earl began his travels working on cruise ships for about 6 years and has been on the road for the last 12. He's been to places most people wouldn't consider tourist destinations like Afghanistan and has a number of fascinating travel stories. I'll also have the best comments of December to kick off all of your travel questions and discussion. Finally, if any of you happen to be in Bucharest, you can find Earl and I at Simbio Cafe; drop by during the chat hours and I'll buy the first 5 of you a beer or coffee, depending on your preference 🙂