In addition to the free content on foXnoMad and my other travel blogs, I've written several ebooks to help you become an even smarter traveler. Whether you want to learn how to travel the world or become a tech-savvy traveling digital ninja, these ebooks can help you accomplish your goals.

The Ultimate Tech Guide For Travelers Version 2.0

Become a tech-savvy traveling digital ninja by learning the hacker secrets and tricks to make your gadgets versatile tools on the road. Save more that $100 within a year and get 6 months of free technical support by me to help you with any topics covered. You'll also get 3 months of free updates learn more than you ever knew possible about your laptop.
Read More | Buy Now On Amazon.Com Or Barnes & Noble


Overcoming The 7 Major Obstacles To Traveling The World
Learn how to travel the world on your terms by breaking down a big dream into manageable parts. I'll show you the specific steps you can take to overcome the major obstacles that stand in your way. It's not just from my personal experience as a full-time traveler either, there are stories and advice from many others who are doing what you want.
Read More | Buy Now On Amazon.Com Or Barnes & Noble

Other Travel eBooks I Recommend
How To Live A Life Of Travel is the most comprehensive guide I've read for people who want to get out the door and travel more.. It is a complete resource with Earl showing you the way and tackling every problem from multiple angles. Along with Earl's entertaining personal travel story, by the end you'll be encouraging your friends to come with you since you'll be more than convinced a life of travel is possible for anyone.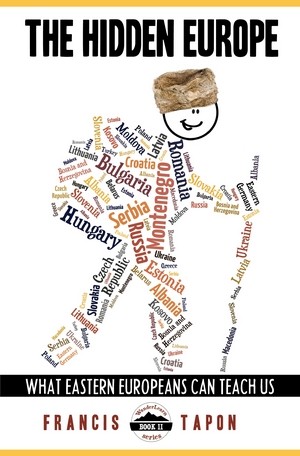 The Hidden Europe: What Eastern Europeans Can Teach Us

One of the most insightful and entertaining travel books you'll find. Francis Tapon spent 3 years traveling through 25 Eastern European countries and shares what he's learned and what we can learn from this often neglected region of the world.
My Review | Hardcover | Kindle Version | Nook Version

How To Get A Job On A Cruise Ship

Get paid to travel around the world by learning how to get a job in the cruise ship industry. That's exactly what Earl Baron did and he's been traveling for over 11 years now. This guide is essential to help you crack an industry that's notoriously difficult to navigate helping you avoid many of the scams out there. This 175-page detailed guide is the best information about working on cruise ships you'll find anywhere online.

How To Make Money With Your Travel Blog
Make money with your travel blog with Nomadic Matt's very popular ebook. Nomadic Matt makes more than $3,000 a month with his travel websites. His eBook, How To Make Money With Your Travel Blog teaches you how he does it. The book is straightforward and informative for travel blogging beginners and veterans alike.

The Underground Guide To International Volunteering
Get information on how to volunteer abroad with one of the best resources on the topic I've ever read. Finding reliable information on volunteering while traveling is difficult but experienced traveler and frequent volunteer Kirsty Henderson puts it all together for you in The Underground Guide To International Volunteering.

The Snake Charmer
Herpetologist (snake scientist) Joe Slowinski's biography brings you on the search for dangerous reptiles, from his childhood in the Midwest to a tragic end in the uncharted jungles of Southeast Asia. The Snake Charmer is a great travel book, all else aside. Trekking through the mostly uncharted dense jungles of northern Burma, with leaches chasing Slowinski's team from the trees, is seductive to the traveler at heart.
My Review | Paperback | Kindle Version | Nook Version

The Pre:Travel Guide
A series of shorter trips doesn't do a good job of preparing you for an RTW. That's the reason Sofia and Nathan put together the Pre-Travel Guide; it's based on their 8-month RTW trip across much of the planet and aims to steer you clear of the mistakes and scams they came across.