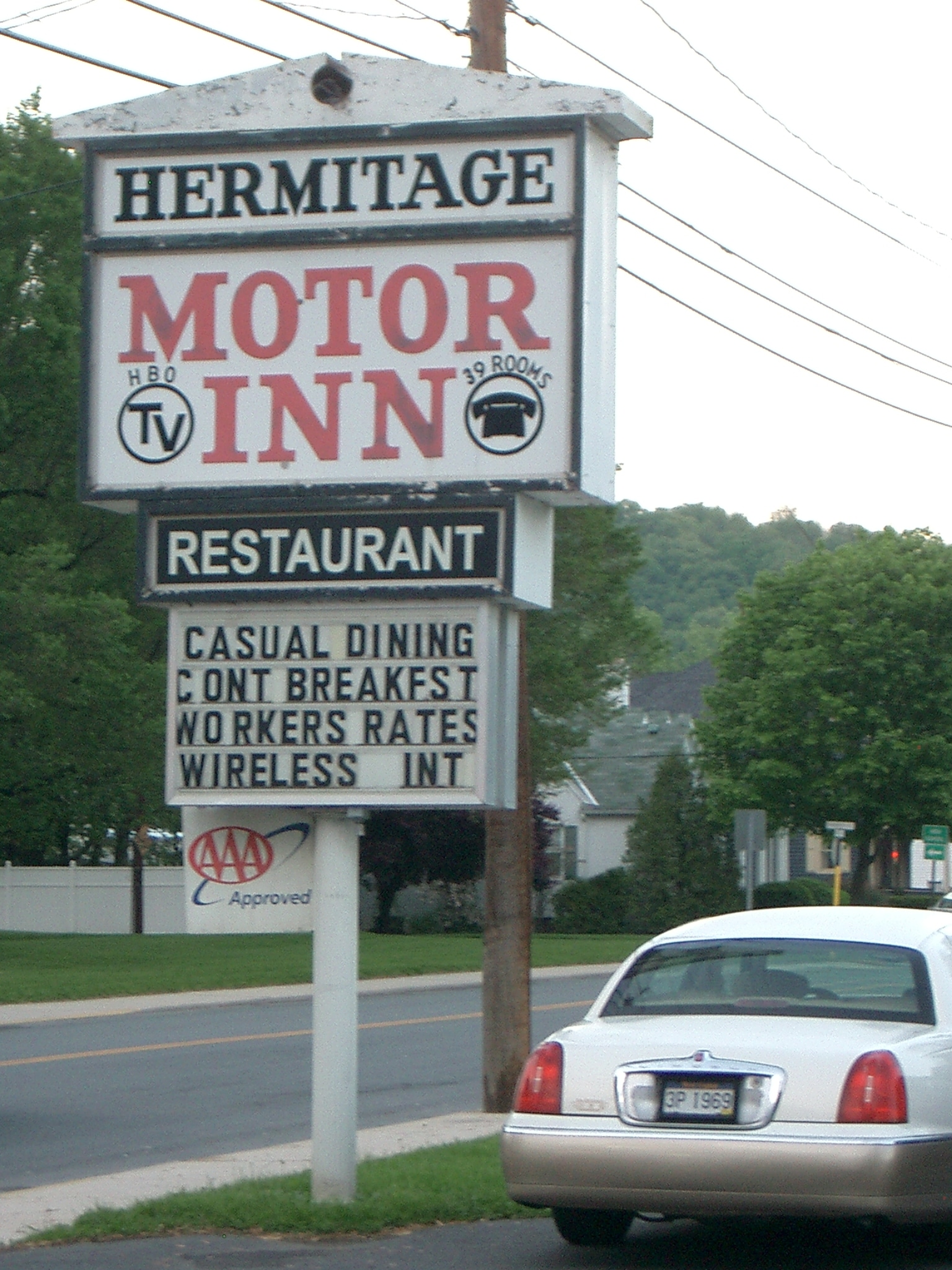 One night during my recent trip to Harman's North Folk Cottages I decided to take the advice I had read in the cabin journal and head over to Hermitage Inn Restaurant. The previous visitors to the cabin wrote that the steak was the best in town and wanted to see if it was.
The Hermitage, open since 1840, offers a wide variety of selections in its menu, which is a good thing since most else in town is fast food. There restaurant serves fish, chicken, and meats as well as several type of salad and soup. Make sure to ask for the specials, since there are interesting offerings there – the waitress forgot to mention it until after we had ordered.
The Steak: The filet (about $16) was tasteful, but over cooked – granted the servers ask everyone to cut in and check their meat first. Overcooking means that you'd have to send the steak back to the kitchen for a new one and wasting food isn't very eco-friendly.
The Appetizer To Get: Mushroom caps. Broiled mushrooms stuffed with crab cakes, not very big (about $9).
Cleanliness: The restaurant was clean although there was an incident at the table next to us that I didn't quite catch. A very disgruntled patron had something sent back (something about trash) and the waitress apologized later profusely. Wish I had a juicy story for you.
The Service: The service was good, albeit in country time (a little slower for those accustomed to city life). I think our waitress was new since she seemed rather confused at times.
Overall: If you are in the Seneca Rocks area staying at one of the local cabins or visiting Smoke Hole Caverns, get a break from fast food and kitchen cooking in the small Hermitage Inn Restaurant that will give you a good feel for the local culture of the area. It seemed like everyone knew each other and the place is small enough (and voices just loud enough) to catch many conversations at once.
Plus, if you really like the place, it's for sale by owner (they're retiring).