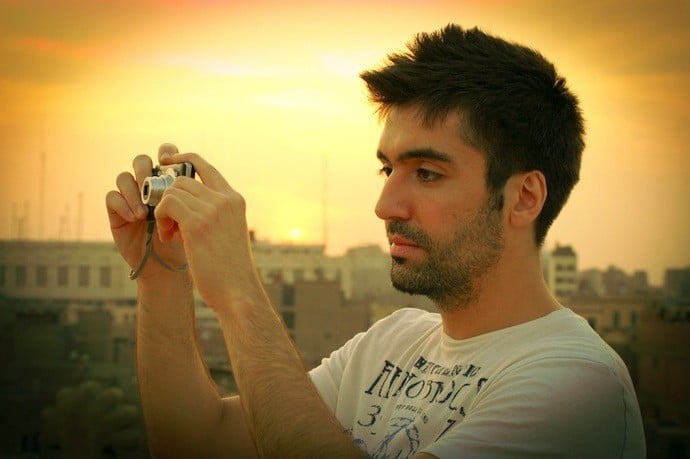 Yesterday marked the 2 year anniversary of this site so I thought I'd take you down memory lane for the day. Most of you are new readers who jumped on along the way and visit foxnomad for tips on traveling smarter – but didn't start out that way.
In The Beginning
About this time in 2006 my group of friends began to move out across the world. We wanted a good way to keep in touch and came to the conclusion that a collective blog would be a good way to hear about each others adventures. This blog started out as aop1980.com and had several authors.
All Over The Place
Initially, the 6 authors (including myself) wrote on a regular basis about anything and everything. My first post ever was about my mandatory military service. Other posts ranged from Michael Jackson to dirty French words. There was no real focus and eventually the authors began to lose their enthusiasm for writing and I was the only one left.
Picking A Topic
Being the only one left, I decided to find a focus. I asked myself these questions:
What do I love writing about?
What am I passionate about?
What's the one thing I would do if I were a multimillionaire?
I came to one conclusion – traveling. I wanted a new name to reflect the new direction I wanted the site to take, so I changed from aop1980 to foxnomad.com. I had a new name, drive, and subject to write about yet still had a lot to learn.
Repeating The Big Boys
Much of the early content from the change over to foxnomad was regurgitating new stories and other blog posts from large publications and online magazines. I tried to emulate their style by summarizing stories and posting very frequently, 4 or 5 times a day. You'll notice my monthly post count was around 100 at that time. It wasn't efficient but worst of all it was time consuming and poor quality.
Keeping My Blogging Passion Alive
I've written about it before but the major transition in my writing happened in the fall of 2007.
It [frequent posts and summarizing] also made it difficult for my family and friends to know when I'd be busy and became difficult to make plans with them. I convinced myself to set aside a few hours on set days of the week (about 3) to write and take the rest off. Doing this forced my writing to be better [since I had to come up with original content].
This shift opened me to a new audience and let me connect with fellow travelers and bloggers like James, Darren, Erica, Susan, and so many more.
Looking Forward: Goals
There are several things I'd like to continue doing and would like to improve upon in the next year.
Making the site more interactive (comments and polls) and getting in touch with more travelers
Have more contests and make them easier to understand and enter
Keep coming up with interesting content and continue writing!
I hope this has been a worthwhile little trip down memory lane. I'd really like to hear any suggestions you may have, things I could do better, should continue, or your own adventures in travel blogging.
Find out more about foxnomad.com or feel free to contact me with any questions, feedback, or just to say hello! If you like what you see you can sign up for my RSS feed or receive email updates.
[photo by: Eric Begin]