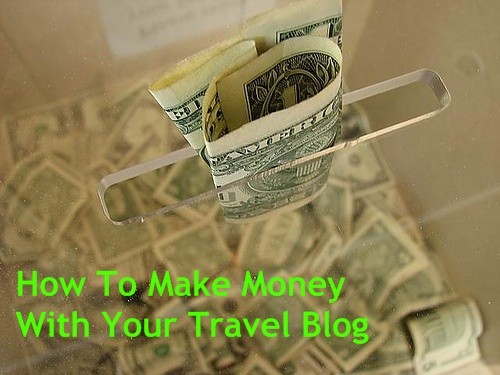 Travel blogs are a great way to keep in touch with family and friends, post pictures, and meet other vagabonds as you wander around the world. A travel blog can also be a way to generate a few bucks towards your next trip. The amount you can generate varies, but without the best tools to use you won't be making more than a few dollars a month.
While in most cases you won't be leaving your job or paying your plane tickets, here's how to use your travel blog to help finance a few meals and small portion of your simple travel budget.
1. Content – Let me start by saying that "content is king"; the better and more frequently you write, the more people that will be attracted to your blog increasing your advertising revenues. On the flip-side, if you're only writing a travel blog for money and forget about the travel writing itself, you're likely to turn away your audience.

2. Google Adsense – Arguably the first place to begin is this free service that generates ads on your blog based on the content of a particular page. Every time someone clicks on one of the ads, you'll get paid and Google passes along the money directly to your bank account each $100 you earn.
Some Tips:
Blend the ads by matching their background and font colors with your website.
Put them in places that don't distract from your content.
Don't write asking people to click on the ads, Google may suspend your account.
3. InfoLinks – There are several competing in-text (links that pop up ads when you hover over them) but I've found InfoLinks to be the most effective. Like Adsense, it's very easy to set up, free, and after doesn't require much maintenance.
4. Blog Contests – Contest Beat and Contest Blogger post a number of free contests with cash and gift prizes everyday. Most are asking for essays or interesting photos, two things your travel blog is already filled with. Many of the travel blogs on my Links Page also host contests throughout the year and I host two major and several smaller contests annually.
5. Paid Reviews – Some travel bloggers have had some success writing paid reviews of products and services using Pay Per Post and Review Me. Based on the popularity of your blog you'll get paid a few bucks for 100-400 word reviews you post on your travel blog.
The nice thing about Review Me is that your reviews can be honest – whether negative or positive – you don't have to "be nice" just because you're getting paid.
Here are some of the sponsored reviews I've written on foXnoMad.
Disclose your reviews as being sponsored, your readers will appreciate it.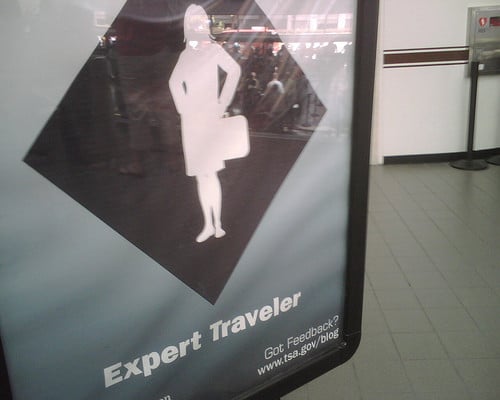 6. Become a Expert on a Destination – Living abroad as an expatriate, backpacker, or otherwise can make your knowledge a valuable tool for your fellow countrymen and women. Being an expert on a specific region or location you can try offering services like tours, or advice on staying safe for a small fee on your travel blog.
There are several other ways to make money online that I didn't mention, like affiliate links, and probably many more that I don't know about. I personally don't like the idea of creating a travel blog solely for the purpose of making money, but think that you shouldn't miss out on the opportunity to earn a few extra dollars.
Next week I'll be writing about unconventional ways to make money for your next trip and will include creating or monetizing an existing travel blog. Before then however, I'd like to know how you feel about using your travel blog to make money and what does and doesn't work for you?
I'd appreciate your opinions in the comments below and will participate by joining the discussion as well.
[photos by: kool_skatkat, burningairlinesgiveyousomuchmore]