You can often find cheaper flights by routing yourself through a number of destinations using multi-city trip searches. Many people assume that adding stops on your flight from say, New York to Madrid, is more expensive than just letting the search engine like Travelocity or Kayak do it for you. I'll show you how you can use this method to add a few days or weeks at the cities in between, make it to your final destination, and return home – all without paying a cent more for airfare and potentially saving quite a bit on airline tickets.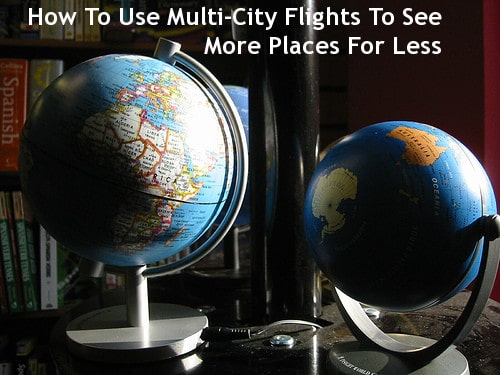 First Look For Stopovers
Many national airlines, like Icelandair, offer stopovers in the capitals of their county of origin. For example if you're flying Air France from Washington DC to Tokyo with Air France you can call to ask if they'll let you stay in Paris for a few days. Typically stopovers don't cost any extra airfare and you may be able to get a package deal or try your hand at hostel (wait, what is a hostel?)
Often you'll need to call the airline, but it doesn't hurt to ask.
If you have a credit card linked to a frequent flyer account and book over the phone, remember that both Star Alliance and One World will get you bonus miles (3-12) for every dollar you spend on the ticket. This is also often the case if you book directly through the airline's website.
Airlines used to promote stopovers heavily years ago when long layovers were more common but a few still do. Icelandair usually features good deals and you can make the most out of your stopover in Iceland the next time you flight across the north Atlantic.
Begin With A Single Stop
Stopovers are the easy way to save a bit of money while adding another stop on your journey. To find even better deals and open up your travel options, go to your favorite online travel agent – for this post I'll use Kayak.com; you can of course use Travelocity or a host of others.
Start with a regular round-trip search and get a round trip figure.
Take note of any stops and the cities the layovers are in.
Hack The Route
Now that you have a ballpark figure, starting point, and final destination you can begin hacking the route.
Use the multi-city option and begin with a single route. Look for the cities generally on the way that don't cross oceans or backtrack through continents (much like how RTW tickets are setup).

Look for any stop that costs less than 50% of your original round trip price. A flight to Paris from many North American cities on United is often cheaper if you fly through Guatemala City or Buenos Aires as opposed to booking a regular round trip fare.
Get creative. Look for any major cities you can think of or want to see. Often two places that seem completely unrelated are important routes for airlines and to fill seats they offer lower fares.
Be flexible. Play with the travel dates, starting your searches with Wednesdays. If there is more than one nearby airport try using them as well.
Treat this part like a game to find the single lowest fare to some city remotely along your way. It is often time consuming and you can spread out your searches over a few days. Also, use Farecast to narrow down the best time to buy.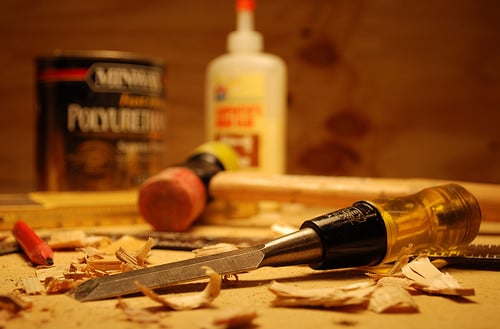 Getting The Second Leg Done With

Now you've got a very cheap one-way ticket to Buenos Aires on your way to Paris, so you can start looking for the second flight to get you all the way there.
You know at least one leg is cheaper than 50% of the total round trip price; now begin playing with dates and connecting cities to get an lower overall fare.
Using the same multi-city search, see what happens to your total airfare when you add the final destination. If it's less or the same, great – if not, change the dates, or the city in between if your travel plans are flexible.
If you're really after the lowest possible fare and don't mind a bit of extra travel, you can add another stop, using the same method above. So your flight from New York to Buenos Aires to Paris might actually require a day in Amsterdam.
Hopefully you've got some frequent flyer miles – if so, you might be able to use them for the more expensive legs of your trip.
It sounds crazy, but often these added routes are still cheaper than conventional round-trip fares.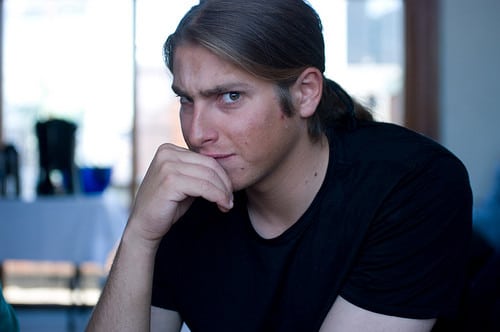 So, What's The Catch?
What you save in money, you lose in time searching for every possible connecting city or varying dates you can think of. Not to mention you'll spend a few days or a week in another stop along the way, which might not be ideal for everyone.
You'll also likely have to deal with longer layovers and if you're checking in luggage, that's more time you'll be hanging around airports. There is of course the added cost of the hotel, hostel, or lodging in your middle destination, which could end up more expensive depending on your travel plans.
Not Only For Round-Trip Tickets
Having said all of that, using multi-city flights is a great way to see or revisit a completely different city or country on your way to that final destination. You don't necessarily have to be going round-trip either.
I've used this method many times to "stopover" in places for up to a month or more, and still save on airfare. It's one of my 10 pieces of practical advice for backpacking novices and you can use it next time you want to spice up your trips for less.
[photos by: _sarchi (globes), k.landerholm (chisel), Marcus Ramburg (skeptic)]