It's almost appropriate that Prague and Porto meet in the Championship of the Best City To Visit Travel Tournament this year. Both cities have been quite a force against against each opponent in every round thus far; and to be honest I can't call or even begin to lean as to who will come out on top – winning $200 in the process. Of course, that's all up to you. Your votes decide this year's winner and who will hold the title of "Best City To Visit" in 2011. Register now to vote.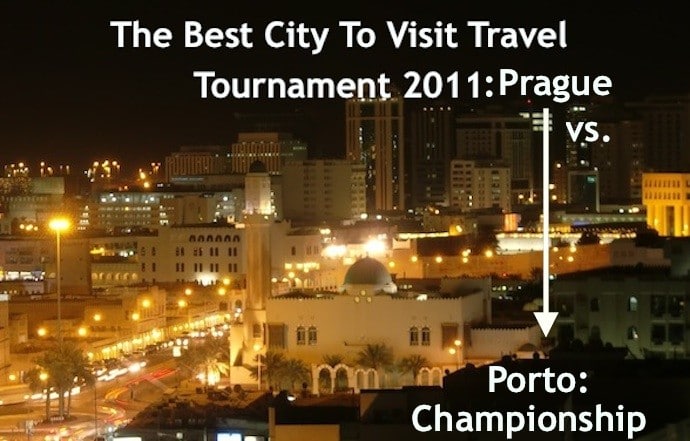 Rio gave Prague a run for its money but won't be any easy rival to Porto. Vote to decide the best city to visit in 2011 – you must register to vote. The polls are open until next Monday, April 4th at 12pm US EST. (Email and RSS subscribers will need to click through to this page to vote.)
You can view the entire tournament bracket in full size or click the image to view in wide-screen.
Rio, Chiang Mai, it was a great run but, alas, there can only be one. The final results will be posted next Tuesday, April 5th, so get your votes in now. Best of luck to Prague and Porto, may the best city win!
Don't worry if you missed this contest, I run several throughout the year. You can be the first to find out about the next one by signing up for my email updates, RSS feed, or bi-monthly newsletter.