By and large invisible on many maps and unknown to many travelers, the Turkish Republic of Northern Cyprus (TRNC) sits in political limbo on the island wholly refereed to as "Cyprus". You won't find many travel guides to this de facto nation; unrecognized by every country in the world except Turkey, 50 kilometers off the island's coast.
A few failed peace plans, 30,000 troops, and more than 34 years after a Turkish-lead military incursion in response to a failed Greek coup d'etat, this growing holiday destination is seeing travel unravel its immobility.
In Pieces Since The 2004 Shot A Peace
You can go before 2004 and catch up with a quick background and TRNC travel guide, but that's the year when Cyprus got its closest chance for a resolution. A plan that would allow both sides to operate together under a unified federation was sent to referendum. The Turkish Cypriots in the north voted in favor of the (Annan) plan while the Greek south voted against the proposal.
Not much has happened politically since then in terms of a permanent plan but the booming tourism industry there has many of younger generation wondering how their future got so far off track.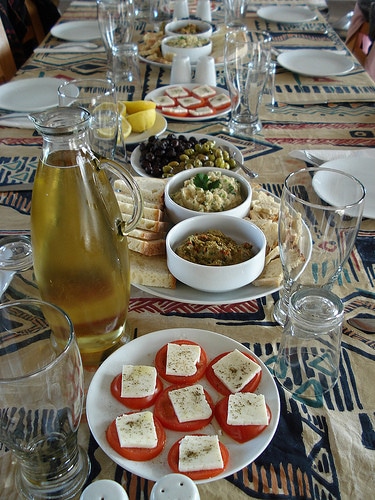 Dependencies Without Power
The TRNC is heavily dependent on Turkey for financial aid, around $600 million dollars a year because its diplomatic status prevents most international commerce. The Turkish military is ever present in the form of troops, signs, and slogans – now, many young Turkish Cypriots voice their frustrations at not being in control of their destiny. Angry at being put in the undefined position they find themselves in without anyone to turn to or away from.
It's strange to see discontent in places like Girne's booming harbor, with casinos full down the road, in a place that sees 500,000 tourists a year. The tensions aren't those that travelers will notice in the sights but perhaps the words of a good conversation with locals fueled by halloumi (Cypriot cheese) with a splash of Turkish raki.
Unrecognized Bargains
The Turkish Republic of Northern Cyprus is a much less expensive alternative for travelers than the Greek south, or at least makes good combination for all that is Cyprus. Stuck in a struggle less with its neighbors and more with itself, North Cyprus' fine stretches of Mediterranean coast, unique Lebanese-reminiscent cuisine, and multiplying hostels make it an attractive place for travelers; aiding the only independent international industry the north will have for the foreseeable future.
[second photo by: whl.travel (Cypriot appetizers)]