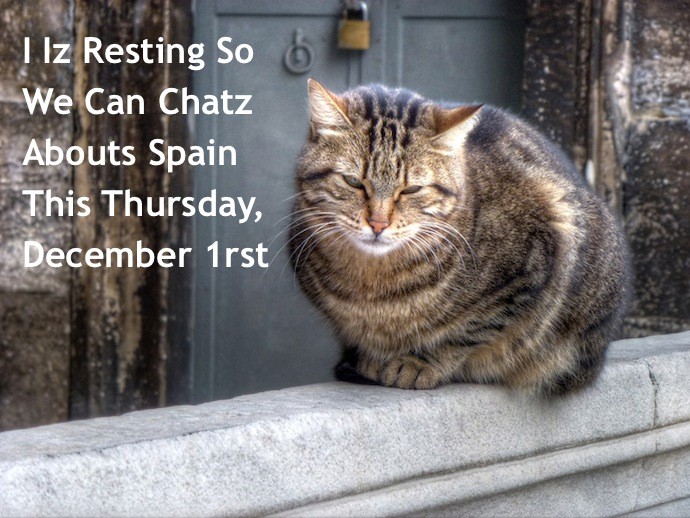 I would like to let you know about my second live chat on foXnoMad coming up later today (Thursday December 1rst) from 10am-1pm US EST. I'm very excited to have Daniel Galan and Arantxa Ros to chat with us about all things Spain. That's your chance to drop in and ask about your Spanish travel fantasies with these two experts I both met in Spain over the last year. They're also on the forefront of bringing travelers to Spain through social media and aren't afraid to get geeky if you want to take the conversation in that direction.
How To Join The Chat
The chat takes place in the comments of a special post that will go live THIS THURSDAY December 1rst at these times:
Come to any page on this site during the chat hours and there will be a gigantic banner atop where you can find the chat. It's simple, free, and wouldn't be the same without you.
Turn On Boss Mode And Sneak By To Say Hi
Whether you need a tapas-induced break from work or simply want to ask how everyone in Spain is not 1,000 kilos with such good food (please do, I'm curious myself) come by and say hi. I'll also share the best comments of the month and have beer in hand. As for Arantxa in Tenerife and Daniel in Granada, I'm not sure what they'll be drinking but can guarantee we'll find out.
Talk to you Thursday,
-Anil