The best travel budgets aren't those you whip up before a trip and then pray to warlocks and wizards you'll be able to stick to – especially if you want to continue traveling on a regular basis. Traveling is distracting for our brains, which aren't very good at keeping track of details to begin with, yet that's where software and web apps excel.
Here's how you can create a travel budget from the planning stages of your next trip to arrival, and then back again.
First Know What's Coming In And Out
It's incredibly difficult to come up with any sort of useful budget without calculating the amount of money you earn and spend on a regular basis…accurately. Start by using the free online budget tracker Mint and adding all of your bank, credit card, and other financial accounts.
Mint not only tracks what you spend, but it also notifies you of any fees you're paying, recommends alternative accounts (e.g. credit cards with lower interest rates), and breaks down where your money is going. Aside from food, rent, utility bills, and other common spending categories, Mint lets you create your own (e.g. iPhone apps).
Keeping track of cash spending is a little more difficult however, and while Mint lets you add cash transactions, you'll have to remember to enter them after a day of exploring the heights of Quito. To do so, download the free (previously mentioned) mobile app Remember The Milk. Anytime you make a purchase using paper money or coins, simply add the amount and set up a daily reminder to enter the amount in Mint. Since Mint doesn't do currency conversions, (previously mentioned) free app Currency can for you instead.
Finally, Mint has a budget creation tool you can set up to save for specific purchases – like plane tickets to spend 96 hours in Granada, Spain.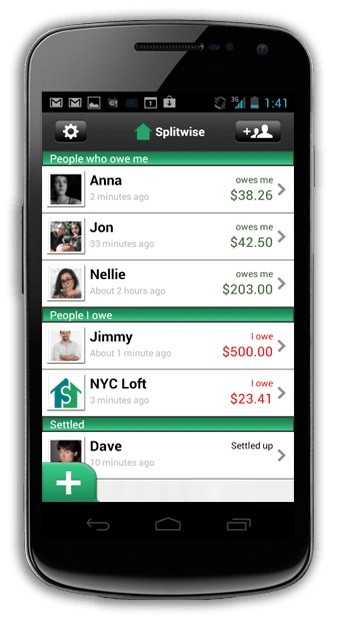 Take Your Budget Mobile With These Apps
Although Mint does a fantastic overall job keeping up with your finances and is available in for iPad, iPhone, and Android, these other apps can help you fine tune your travel spending on the go. Easy Envelope Budget Aid (EEBA; free for Android/iPhone) gives you the ability to create joint accounts to track group savings for a trip with family and friends.
Splitwise – Have roommates, travel buddies, or anyone else you regularly split bills with? Free on iPhone and Android, this app keeps everyone updated on who owes what.
Lastly, Travel Pocket is a powerful budgeting app that does currency conversions for you automatically as you enter your expenditures from country to country. It's free for Android devices and $1.99 on iOS.
Use Automated Alerts So You Don't "Forget" That $5 Latte You Drink Everyday
Most banks and credit cards let you set them up so you can get weekly, daily, or (preferably) instant email or text alerts whenever you use them to make a transaction. Doing so not only puts your spending in your face (as we tend to neglect guilty pleasures like Angry Birds Star Wars) but also alerts you immediately in case of a fraudulent transaction. Such added protection is especially prudent if you tend to use plastic at shops far and wide around the world.
Projected airfare is also a longstanding feature on with Bing Travel's Price Predictor and you can set up email alerts to track airfare – plus get refunds if prices drop – using the previously mentioned Yapta.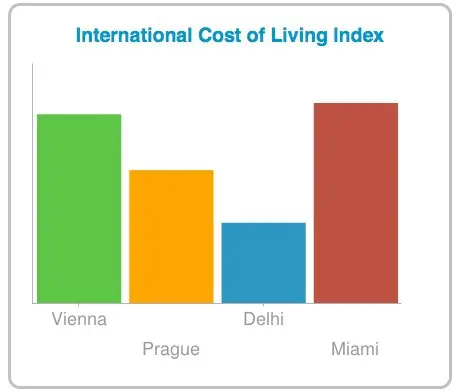 Calculate International Costs Better For Realistic Spending Goals
You should always pad your estimates but don't overestimate how "cheap" a place is – a delusion many backpackers tend to fall into. The website Budget Your Trip (original post) uses crowd sourcing to give you updated information on common expenses in countries around the world. For longer trips or a better gauge of what locals pay for the things you do at home, check out Expatistan.
Make More Money And Fly For Free
It's more fun to have more money than to cut your travel budget from the other end. You can save more for travel if you don't live on a first world income and earn frequent flyer miles without getting more credit cards. When you do have to spend, the free app Checkpoints can give you award points for stuff you're paying for already (like groceries) while Yowza alerts you to specials and coupons directly on your mobile. (Yowza is free for iOS and Android devices.)
The better you track your expenses, the more efficiently you'll be able to save and use low budget travel tricks to overcome big budget problems. Which ultimately means you can travel more and spend less.