Your travel blog doesn't have to stop when your travels do. Most travel bloggers aren't traveling full time but there is plenty of relevant travel content to post in between trips. Passionate travelers are always in some stage of traveling, whether it's couch surfing in Italy or trying to figure out where to go next.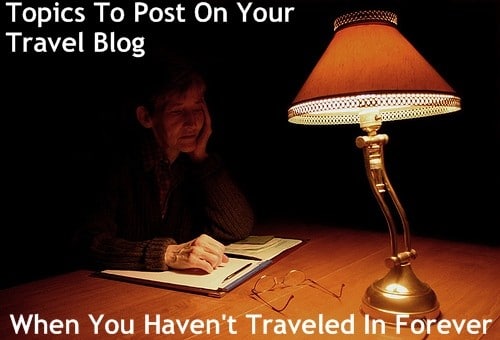 I haven't traveled much in much in the past three months and many of you haven't for longer but the content for your travel blog comes from the process of traveling, not just the travels themselves.
Plans and Dreams
Whether you're saving up for your next trip or just dreaming about another one share your plans with your readers. Many writers, especially travel bloggers, tend to focus on the tangible. Writing about your plans to South Africa is interesting but your reasons for going make the process come to life. Writing about your dreams also frees up your writing and can inspire you as well.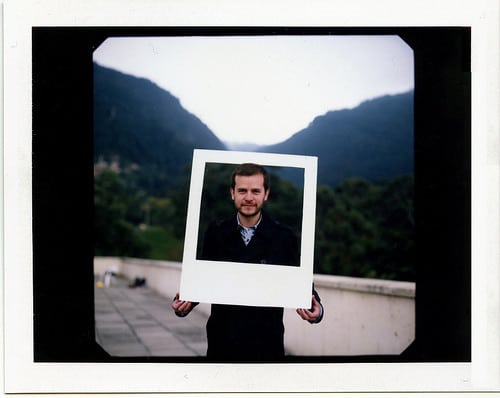 A Single Picture
Pictures are like words, when people see too many of them at once they begin to glance over them (are you still reading this post?) Posting a single decent travel photo from the countless ones you took on your last trip brings more attention to one aspect of your travels.
Reminisces
I've been traveling since I was a baby but the history of foXnoMad is only 2 1/2 years old. There are plenty of fond travel memories I have from before I began writing and you probably do too. These short stories are one of 6 ways to keep your travel blog interesting and don't require you to go further than your own skull.
Beat Yourself Up
Write about the mistakes you made during any part of the travel process as you reminisce about the past. What shouldn't you have done when making your arrangements or the regrets you have. It might seem negative but other travelers will learn from and relate to your experiences, keeping your travel blog going. Write the converse (should have vs. shouldn't have) to double the number of potential posts at your disposal.
Make Up An Imaginary Trip

Make up a series of travel posts about a place that you haven't visited as if you had. Using your imagination this way might sound silly but consider comparing these 'imaginary' posts to the 'real' ones you'll have when you finally get to go. You are also free to try things you might not in real life like the top 10 most bizarre travel foods. Just let your readers know what real and isn't.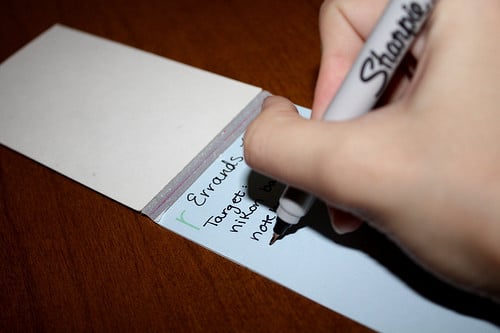 Make A List
A technique that I've used in the past when I've been low on ideas or looking for inspiration is to give myself 15 minutes to write down anything that comes to mind about travel. I don't censor myself or think too hard but let the topics roll. Do the same and you'll have at least 20 things to write about.
It's All About The Process
As I mentioned above, the content for your travel blog comes from the process of traveling, not just the travels themselves. There are endless thoughts, regrets, triumphs that come with planning new trips and remembering past travels that can all be turned into posts. It's important to keep a weekly posting goal to keep your travel blog going and build a successful travel blog especially if you want to make money with your travel blog whether you're actively traveling or not.

[photos by: re_birf, sicoactiva, rachellake]