It's been a fun ride over the past 5 weeks, from the preliminary round through the Elite 8 to last week's Final Four being decided in the closing minutes of voting. Paris had been rolling over the competition and was back and forth with Istanbul before eventually losing despite putting up a great fight. Now Istanbul and the quiet underdog Zermatt meet in the Best City To Visit Travel Tournament 2010 Championship. You can decide who wins the best city title this year and the $100 prize by voting now below. The poll is open until this Friday, April 2nd 12pm US EST.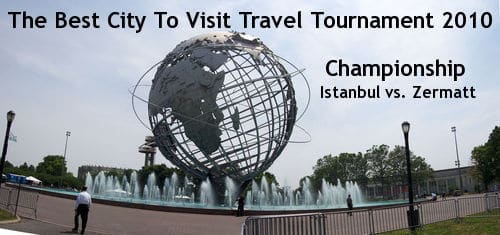 You can take a look at the entire bracket so far below (or see the larger version).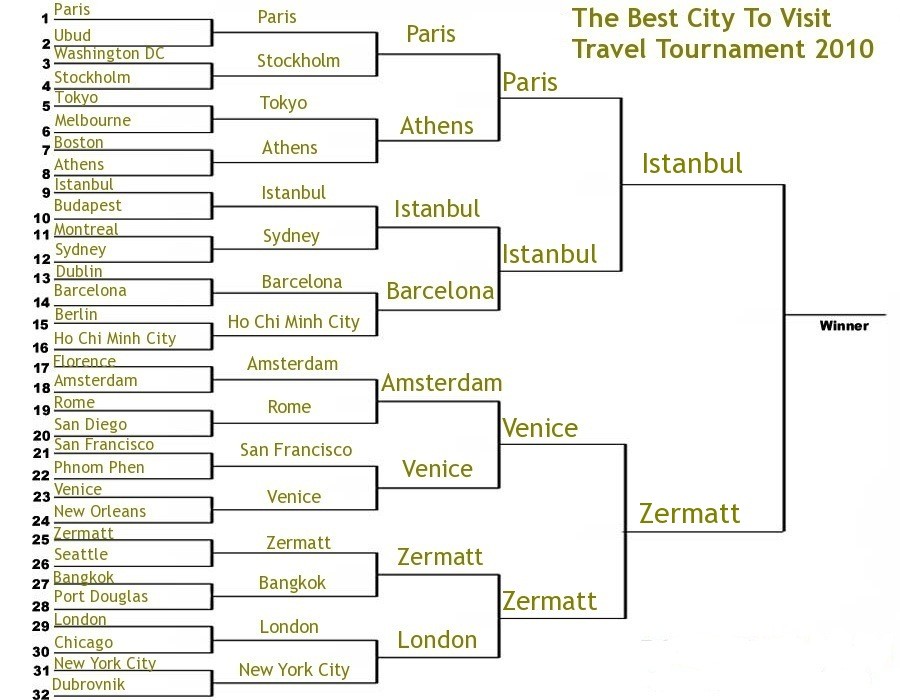 The winner will be determined on Friday, April 2nd 2010. Missed this contest? I run a number of large and small contests throughout the year. Take a look at some previous competitions and prizes and find out about my next contest first by signing up to my bi-monthly newsletter.
[top photo by: urlba]