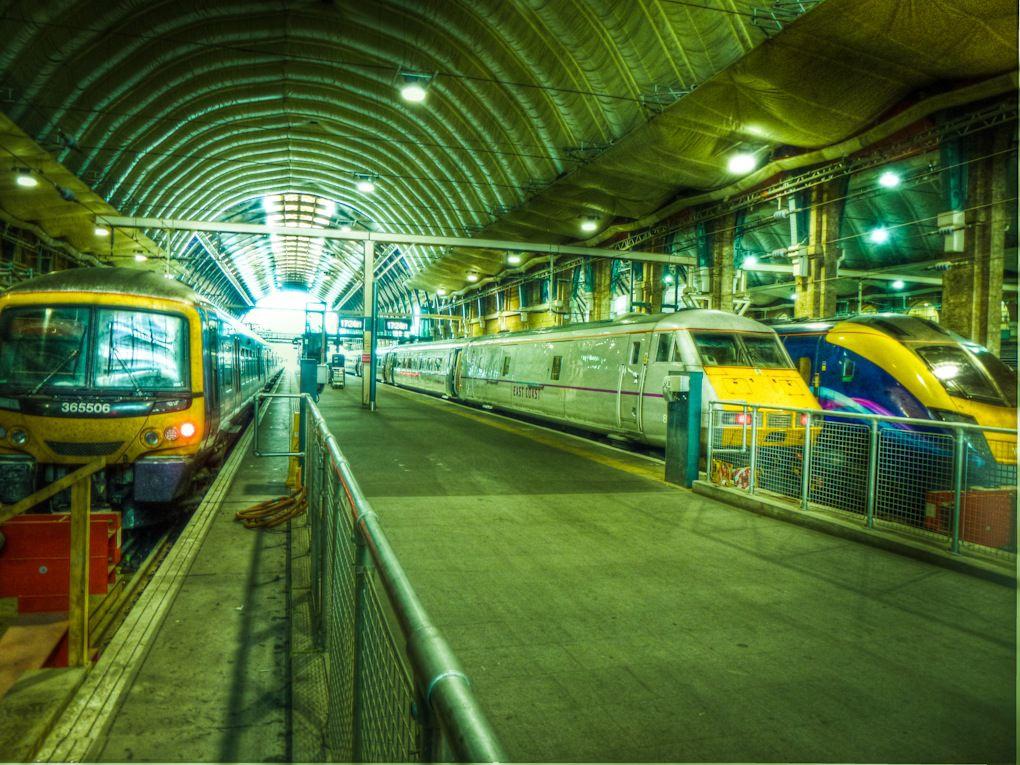 I was to be knee-deep in Portugal right now making the final preparations for The Ultimate Train Challenge which I announced back in June. As it were, a few personal obligations plus detours through the early part of September have caused me to change my plans and withdraw from what is sure to be a compelling adventure. I strongly encourage you to follow The Ultimate Train Challenge's (UTC) participants Michael Hodson, Jeannie Mark, and Nora Dunn as the roughly 30-day race kicks off September 1rst. You can find them via the UTC tracker, on Twitter (@trainchallenge), and on Facebook.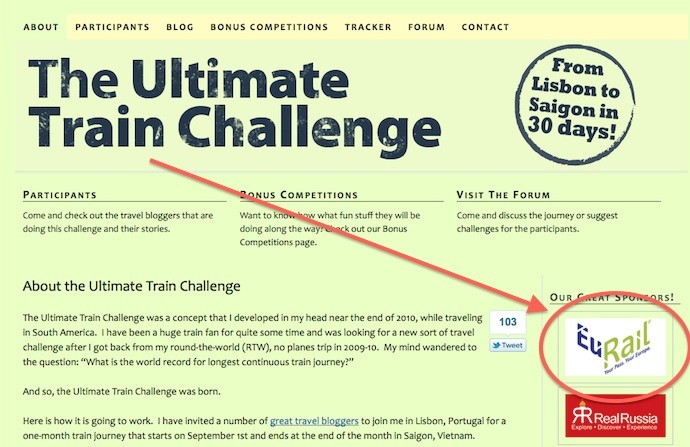 The UTC is also partnering with the Vietnam Veterans of America Foundation to support the charity organization Da Nang Association of Agent Orange Victims in the hopes of raising $10,000 during the race. You can help by making a donation directly; or if you're planning on using Eurail anytime before October 1rst, purchase your tickets through the UTC site (shown right) and Eurail will donate $10 on your behalf.
Riding Two Travel Waves
As for myself, I'm looking at one of several new-to-me destinations (i.e. Alaska, Honduras, Dominican Republic) in my immediate future to explore, relax, and turn some new travel projects from electrical signals in my brain into actual real stuff. That's the first wave, the second begins in Porto (the best city in the world voted by you) sometime in October. From there, let's just say it gets a bit more dangerous challenging.
Finally, if you're interested to learn more about my travels in Iraq this past winter, I've recently made two appearances you may be interested in: