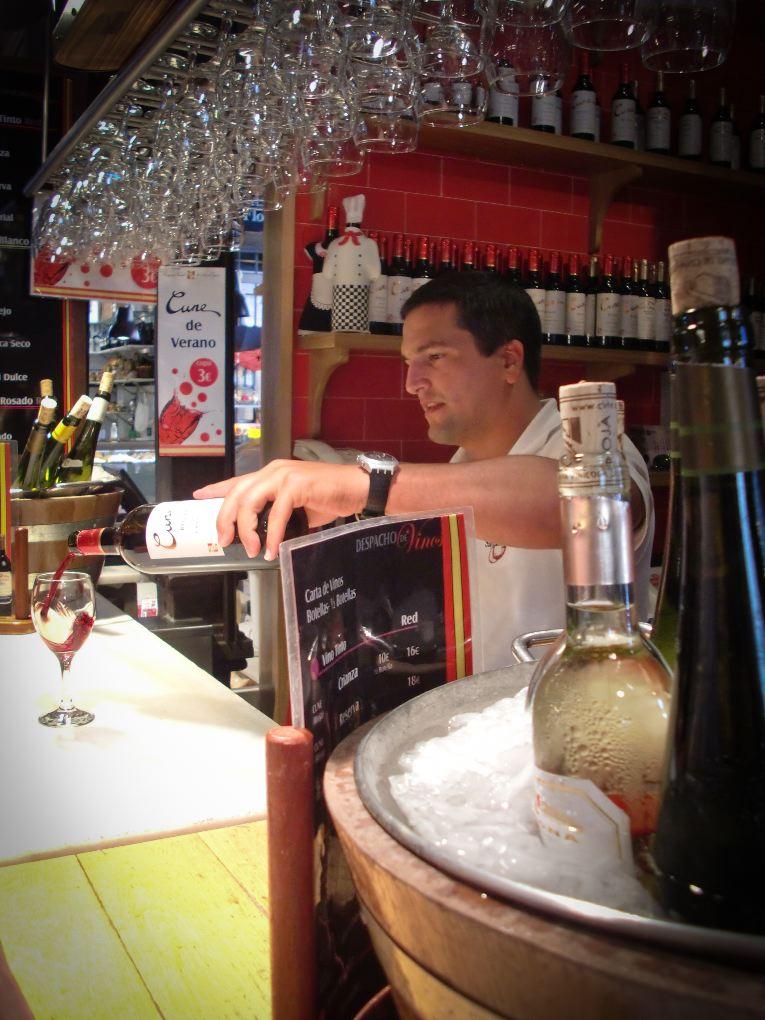 Markets aren't supposed to have walls; rather cluttered open-air spaces with sheets of cheap plastic or scrap metal barely protecting the commerce below. That's at least in my colored impression of them, mostly from Turkey but reaffirmed in places further away like Ecuador. Mercado de San Miguel in Madrid, Spain is really quite the opposite of that traditional term "market" but there's a good reason for its modernity. Located in the middle of Madrid, Mercado de San Miguel was reborn in 2003 to pump some life into the city's heart while concurrently boosting the local economy.
Originally opened in 1915 and left to die a death of neglect some years later, what breathes vigor into this modern version of market is variety. It's not 33 vendors selling variations of similar dishes but a wave of Spanish cuisines so enticing the first hungry steps inside can have you frantically and un-decidedly bouncing from one end to the other. It's almost not fair, especially when you stop by on a short visit from Valencia before heading to the airport as I did. Mercado de San Miguel nearly caused me to intentionally miss my flight altogether, I hadn't even gotten around to the seafood after trying some caprichos de embutido, bastones de fuet (both types of dried sausage), and a glass of wine.
And the wine is what slows things down it seems for the hungry folks and plentiful tourists lounging in front of tubs of shrimp while occasionally being cooled down by automatic sprays of water mist. (There is no air conditioning inside which is a nice old-school market touch.) The prices too, are surprisingly economical when compared to eating out in the rest of Spain for food of such high quality – walls or not. The Mercado de San Miguel is open Monday-Thursday from 10am to midnight, and two hours longer the other days of the week.
You can see more pictures in my album from Madrid here.