This post is part of Geek Takeover Week 2018.
A long time ago in 2012 in a milky way galaxy, I began what has become an annual August tradition around here: Geek Takeover Week. While most of the world is melting, traveling, or some combination of both, myself and other geeky guests takeover to post to the nerdiest topics that come to mind. It's a 5 day detour of the usual and in case you're new to the site or were too busy drinking something on some beach, these are the most popular Geek Takeover Week posts of the past 6 years.
1. A Super-Fan Shows You How To Plan Your Very Own Harry Potter Tour In London
The youngest person to ever guest post for foXnoMad, 15 year old Potterhead Brian shows you how to add a bit of magic to the English capital.
2. Which Star Wars Character Would Be Best To Take A Gap Year With?
An intense debate and solid arguments by guest writer Dave.
3. Where Leonard Nimoy's Famous Vulcan Salute Came From
For me, it all began in Moldova.
4. An Insider's Guide To Saving Money, Meeting Celebrities, And Otherwise Hacking The Las Vegas Star Trek Convention
The unconventional way to visit the convention coming from years of experience.
5. Ford Asked Me To Find America's Most Offbeat Road Trip Destinations In Their New 2015 Unminivan, Here's Where I Went
The nerdiest road trip you can plan within the United States.
6. From Hacker Meetups To Star Trek Conventions: Where And Why Nerds Travel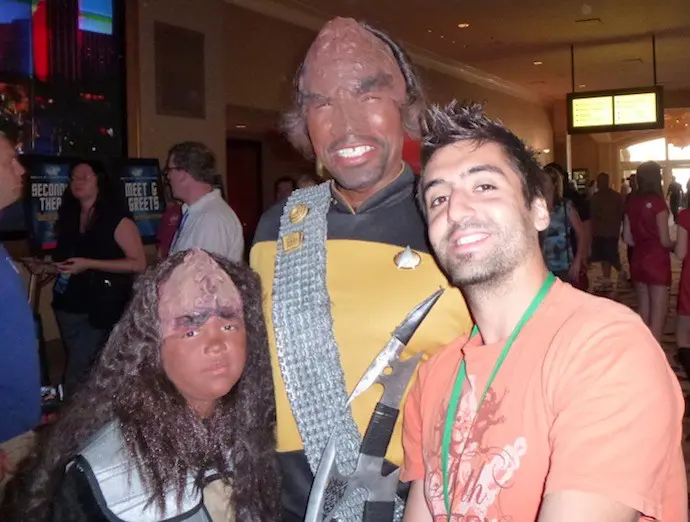 Adventure takes many forms.
7. An Interview With Teras Cassidy, Who Takes Travelers On Awesomely Geeky Tours
Such a great idea.
Open Submissions
I hope you enjoyed this look at the most widely shared Geek Takeover Week posts since 2012. Every year submissions are welcome and if you're interested in contributing, send me a telepathic message or subspace transmission here.