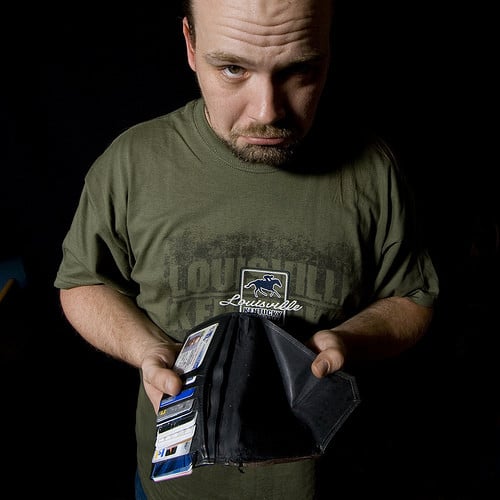 Last October I highlighted the best places to travel on a weak dollar – inexpensive gems for those of you carrying weak currencies and looking to make the most out of your money. One year later, the dollar is still plummeting while some traditionally weak currencies are leveling up with the greenback.
Quite a bit has changed in the global economy over the last year and it's time to update the list. Places were your currency won't go as far as it used to, food and hotel prices are increasing, and getting overloaded with tourists.
Czech Republic – This former 'cheap' destination was discovered by citizens of the Eurozone in the early 1990s and since then has seen it's tourism numbers nearly quadruple. With 1.5 million Germans alone visiting for vacation or shopping sprees for an average of 1 week and a stable government in a volatile region, the Czechs have been able to nurture their tourism industry.

Using the Economist's interactive foreign exchange map you can see the Koruna gaining on the dollar. In 2010 (or 2011) the country will adopt the Euro, when prices will skyrocket.
The Czech Republic can still be considered a good place to travel on a weak dollar, but not the one of the best – especially with Slovakia and Slovenia so near by and at half the cost.

Turkey – As Darren of Travel Rants and Colin note, food and drink prices in Turkey along, its west coast and major cities are almost equivalent to the prices in the US. Among the booming Turkish economy and tourism industry you can still find good deals however along Turkey's Black Sea coast and eastern cities like Van or Kars.

A cheaper alternative to Turkey is Northern Cyprus, which offers you Turkish culture and food along a low cost section of Europe's Mediterranean coast. You'll just have to fly or sail through Turkey to get there.
Thailand – Formerly where people went to discover southeast Asia, it is now almost synonymous with travel to the region. Thailand has really opened up tourism in the region making cheaper places like Cambodia, whose currency is tied to the dollar, better alternatives.
Venezuela – Political instability in Venezuela may make it difficult to find flights there and many airlines are already cutting back. This increases your upfront airfare costs which aren't worth it when there are cheaper alternatives like frenemy Colombia, which Big Travel Web considers "the best kept secret of the Caribbean".

According to Big Travel Web, "[Colombia has] finer beaches, friendlier (& more polite) people, a better tourism infrastructure, is a better value, plus a far wider range of tourism attractions in additional to stereotypically Caribbean ones".

Russia – Both St. Petersburg and Moscow (where 80% of travelers go are Russia) are ranked as two of the most expensive cities in the world, on par with Los Angeles, Madrid, and Florence. The cost of living has increased dramatically in Russia over the past year as well as food and hotel costs. Keep in mind that a visa to Russia averages $170 for Americans, which is a complicated process and you may need help to cut through the visa red tape.
Ones to watch out for: Brazil, Costa Rica, Argentina, and Morocco. These places are still kind to your dollar, but probably won't be within the next 1-2 years.
The countries listed above are still great places to visit, but are no longer members of the 'weak dollar' group. They've moved on and evolved – good thing there are other countries to take their place. Next Thursday I'll list the new best places to travel on a weak dollar.
Americans looking to save even more on travel should check out the best places to travel on a weak dollar – the US edition.
[photo by: Cayusa]