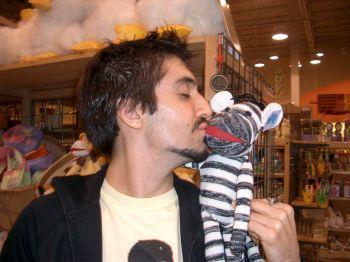 Founder and editor of Travel Blissful, Erica Johansson was kind enough to write a review of foXnoMad yesterday. I'd like to welcome all of you Travel Blissful readers who may be new to this site.
So, let me introduce myself.
My name is Anil Polat, a traveler and travel enthusiast. I've spent my entire life traveling, studying cultures, and picking up tricks along the way. I created foXnoMad to connect with other travelers, discover their world, and share what I've learned about mine. It didn't always start out like that, if you're interested you can read the history of foXnoMad.
About foXnoMad the Blog
The aim of foXnoMad is to help you travel smarter. I try to write about the travel topics that people who are passionate about travel want to read about. I draw on my own personal experiences form the places I've been, my background in anthropology, and most importantly other travelers – like yourself.
Here are some of my best posts from a few popular categories.
Subscribe to foXnoMad For Free
If you're interested in reading foXnoMad and getting in touch with me I'd like to invite you to subscribe to my RSS feed (what's RSS?), meet me on Facebook, or sign up for email updates below.
–

I'd like to thank Erica, who writes one of my favorite travel blogs, Travel Blissful, for reviewing foXnoMad. I plan on working on some of her suggestions by the end of the month.
A Better Header Image – As I'm working on a custom header design, I'll enhance the quality of the current header image for a more appealing look.
Categories – I've got too many categories, I'll cut them back and post them on the sidebar so it's easier for you to navigate between posts of similar topics such as air travel and basic travel advice.
Translation – I'm going to tweak the translation engine for all of the languages, hopefully those of you who speak the ones I don't can give me feedback.
Welcome again to foXnoMad. One of the primary reasons I created this blog is to connect with other travelers and discover your world, so please feel free to leave a comment introducing yourself or drop me an email to say hi. It's always appreciated and I'll reply to every single one.
Happy travels, -Anil Polat