When we were looking back at your and my travel predictions for 2011 we were mostly on the money with our guesses. Not to sell our prophecies short, but we had a lot of help from the momentum of the trends we saw building in 2010. This year though, things are different. There's uncertainty in the air – the kind that often leads to opportunity.
As for who picks up those favorable morsels, let's have to look into my crystal iPad and see what the future may have in store for the present.
Airline Fees Drop And Disappear (Yay!) But Ticket Prices Go Up (Boo)
First of all, don't get completely crazy and run off with the title – some airlines will drop minor fees throughout the coming year. They'll do it in such a way that makes it seem like you're saving but don't forget airlines follow the Ferengi Rule of Acquisition, "once you have their money, never give it back." Drink fees for example may go away with some baggage fees reduced, but watch those airfares creep up to compensate. [ED: I wrote this article before this news came out but I'll take it as a good omen for my predictions.]
Americans saw about a 6% increase in prices last year around peak travel times even though more people are now flying than ever. The problem is a combination of rising fuel costs, the use of online aggregators (e.g. Kayak), and prices that don't reflect the real price of flying through the air in a heavy metal tube. So this year you'll go (a bit) closer back to the golden days when there weren't luggage fees or 8 dollar cans of Coke but instead plane tickets that cost 5-8% more.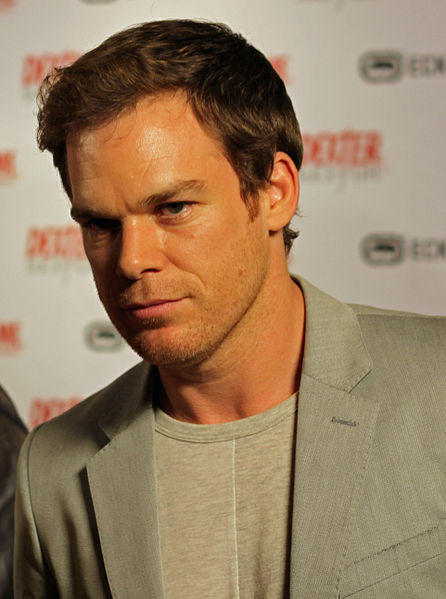 Tablets Are Going To Kill The Kindle (Fire And All)
I'm a big fan of the smaller 7-inch tablet variety, especially the Nook Tablet and not-so-much the hastily-put-together Kindle Fire; but they've really paved the way for their own demise. I can't see either device dominating that space in the current market. Those devices can't move up into the larger screen, more expensive/versatile market where iPads and Samsung Galaxy 10.1s hang out. But the big boys can and will come down to bully the current 7-inch tablets off the digital playground.
Now that improved displays optimal for reading (nearly-at paper resolution) are falling in price, you'll start to see iPads (as rumored) with retina-displays and watch the current iPad 2s drop about $100 (also rumored). One thing that's definitely not going away are the smaller form tablets like the Nook and Kindle Fire, but they're now occupying an ecological niche on an island just waiting for some feral 7-inch iPad mini-cats to be dropped off to wipe them out.
A Serious Skype Rival Emerges
The ever-useful Skype is one of several free programs you shouldn't travel without. So while they've added 3-way video calls to the Mac (finally) and a few other features to the video chat client everyone loves (me included) I can't help but feel that entire genre of software has been static too long. You might be thinking, "well, what more could they do?," and well, I've got my hunches someone or some company is going to answer that question this year.
Countries On The Rise: Ruckus In The Caucus(es)
As I noted last week, Turkey has seen a healthy jump in tourism over the last year, aided by travelers scared off by the Arab Spring. Turkey this year will follow a trend that's very common in national tourism – start cheap, people visit > get more expensive add more tourist offerings > cheaper bordering countries become new "low-cost" alternatives. (Think Thailand compared to Laos or Cambodia.) Istanbul is already in the expensive phase nearly all year round now – not without good reason – but people are going to begin discovering alternatives in the region during 2012.
The Eurovision contest in May might draw in some interest in Azerbaijan with both nearby Armenia and to a lesser extent Georgia seeing indirect spillover from Turkey's tourism boom. I'll stretch my prediction to include Iran as well. Finally, to get specific – Oman will see a 5-6% increase in tourism, Colombia 12%, and Chile 8%.
Dogs In The Skies (Yes, Cats Too)
As Amy mentioned in her prediction last year, there will be more restaurants, hotels, and generally pet-friendly options on the ground. In the skies…well, not-so-much though I'll disagree a bit on this one. There won't be any better options (pets not in the cabin are basically treated like cargo) but more people will take to the skies with their pets. (If you happen to be one of them check out The Ultimate Guide To Traveling With Your Pets or these 5 great pet travel sites.)
I would hope that more pets flying would cause the airlines to get creative with their offerings but since bankruptcy hasn't done that I think we're out of luck for 2012.
More Bloggers, Less Traveling
Wow, wow, wow, there are about a zillion travel blogs online now. Many are dead zombies, left quiet after their creators have finished a one-year RTW. Many more are born every day as travel journals or money-making hopefuls. The travel blog market though, generally, has become a static factory churning out top 10 things to do in Paris posts and photos of the day. This all said, the travel blogosphere is new and uncertain – like I said before – that's an environment ripe with opportunity for something unique. You'll see that this year my crystal iPad says (or this bottle of Jack Daniels, sometimes they sound alike.)
Without getting too deep into the world of blogging you'll see many more bloggers slow down their travel pace. That will lead to an improvement of the quality of what they produce, whether it's writing, photography, or video. I'll also predict independent travel blogs will see some very strong competition from a large outside force.
Where Do You See 2012 Going?
End of the world? The year we finally find out the pyramids were built by aliens? Do we discover time travel is possible from a visitor who arrives from the future?
I'm ready to hear your travel predictions for 2012 large and small in the comments below. We'll meet up here again in, say, a year from now to find out how we did. Taking bets optional.