Looking for and finding the cheapest possible flights is hardly a science but more an obscure dark art with many interpretations among its disciples. I'm asked routinely what's the cheapest flight from one place to another and I'm sorry to say there is no magic formula – even for us frequent travelers. However – a big however – if you're willing to set aside some time, effort, and a cup of coffee, a new world of deals may be laying just beneath your keyboard.
You Need To Do The LegFingerwork
Sadly, there isn't some nirvana of free flights hiding out there on the Internet. (If I find it I'll let you know.) Discovering one of the better deals on airfare for your specific route requires some digging and the biggest mistake you can make is only using one search engine.
Before we begin, start off by opening two separate web browsers on your computer. For example Firefox and Chrome (don't just open up two tabs on the same browser.) Put your primary browser – the one you use daily – off to the side until you're ready to book. During the searching phase use your alternate web browser as there is anecdotal evidence the airlines may be using cookies to charge you more.
Airfare Search Engines For Major Airlines
For major airlines and cities, begin with my personal favorite, Kayak; which searches several hundred travel sites at once. Kayak will give you a good baseline price to work with and you can continue looking from there.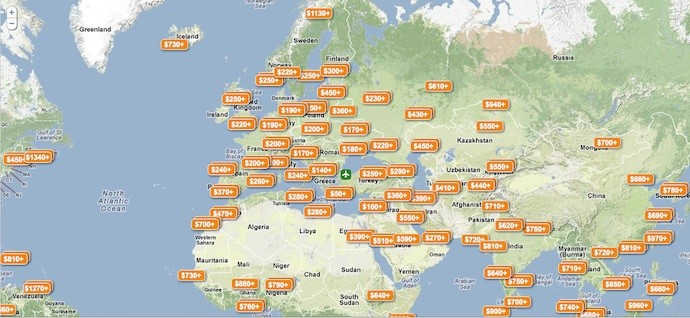 Google Flight Search – It tends to use information directly from the airlines' own sites often results in fares about 10% lower than baseline; unfortunately it's Canada and U.S. originating flights only.
Hipmunk – An intuitive interface for sorting through multiple flight schedules.
FareCompare – Selective search of other aggregators like Priceline, Expedia, and Vayama.
Orbitz – Particularly better rates when booking with upper-budget accommodation.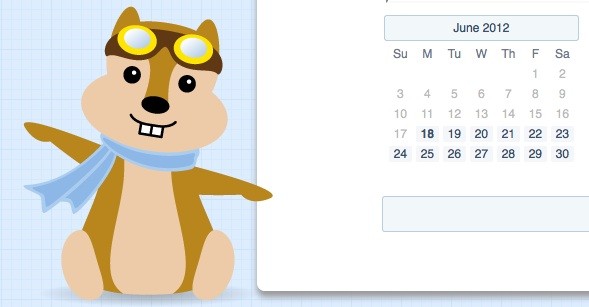 Online Search Tools For Budget Airlines
AirNinja – Specializes in low-fare routes.
Fly Low Cost Airlines – Terrible interface but finds routes and connects you to low cost carriers directly.
Momondo – Not specifically for low cost carriers but its searches cast a wide digital net.
Once you find a price and route that suits you with any of these search engines, go around them when possible by heading to the airline or final booking site directly in your other browser. (To get around tacked on commissions.) When you've got time to plan, set up price alerts using Yapta which will notify you if ticket prices fall – effective after you purchase as well for any due refunds.
Use the local version of airline websites to uncover discounts on international flights. Say you're booking a flight on Air France from the United States, it doesn't hurt to search for tickets using the French domain of their site (http://airfrance.com/ vs. http://airfrance.fr/). There are no guarantees you'll get lower fares, but 1 extra minute of your time could produce savings.
Going One Step Beyond Traditional Searches
Airfare search engines are certainly useful but they're designed to give you the most straightforward booking experience, which doesn't always result in the lowest fares. You can manually improve the process by using multi-city flights to save on airfare. Picking up the phone and calling the airlines often uncovers special promotions not likely to be picked up by aggregators. (Use GetHuman or Contact Help to get quickly through automated prompts.) RetailMeNot is also a good resource to find discount codes.
Finally, Money Talk News suggests searching for one seat at a time as the airlines will show you the most expensive rates by default. They recommend always doing searches for a single traveler initially to get the lowest airfare per seat class.
Use Your Frequent Flyer Miles With Borg Efficiency
You don't need to fly very much – or sometimes at all – to accumulate frequent flyer miles. Those bonus points aren't just for free flights either, aside from upgrades they can get you hotel rooms, car rentals, retail discounts, and more.
Credit cards are the most common path to large batches of bonus miles but you can still foster an impressive stash without relying on plastic. You should also encourage your family and friends who travel to open up alliance accounts – they might not use those miles but could be kind enough to transfer them to you. Better yet – have them book a flight for you directly from their award account so you don't have to pay any mile transfer fees. (And then don't forget to thank your mom!)
Book At The Right Times By Blasting Prevalent Myths
Rumors like booking on Tuesday nights are prevalent but there isn't much data to support such specific booking windows for low fares. According to the New York Times, how early or late you should book varies based on the time of year and destination. In general, they found booking 24 weeks in advance was a sweet spot for lower airfare. I don't know about you, but pigs are more likely to fly out of my butt before I book that far in advance so luckily the next windows are before airlines are tend to raise fares. Those are 22, 15, 8, and 4 days before you intend to fly.
Other Ways To Use The Calendar To Save

Try To Travel On The Following Days –  Flying on Wednesdays, Saturdays, and Mondays can often save you on airfare as there's less demand for tickets on those days.
Check For Tickets More Than Once In A Day – airfarewatchdog notes airlines change fares several times a day. Check back more than once in 24 hours and you could find yourself saving a few dollars.
Fly Very Early, Late, Or Accept Hellish Layovers – It's cheaper because not many people are not willing to make the trade between cost and travel comfort.
Bing's Farecast can also guide you to better purchasing times by letting you know whether the routes you're searching for are likely to get more expensive or go down in price in the coming weeks.
Calculate Final Costs And Know When To Quit
Remember that airfare search engines and the airlines may hook you with deceptively lower prices that don't include fees until you've got your credit card out and are about to hit "purchase." (That's again where two browsers can come in handy.) Luggage Limits (original post) clues you into baggage fees and Kayak has a nice list of other things airlines may charge you for.
Though, as I mentioned at the beginning of this post, there is no free flight out there for you to find. What exists is a lower limit on how much you can save, depending on how flexible your travel plans are. Give your low airfare search a good effort and know when to stop chasing cheap tickets to really save on your next vacation.
What are some of the tricks you use to save on airfare?