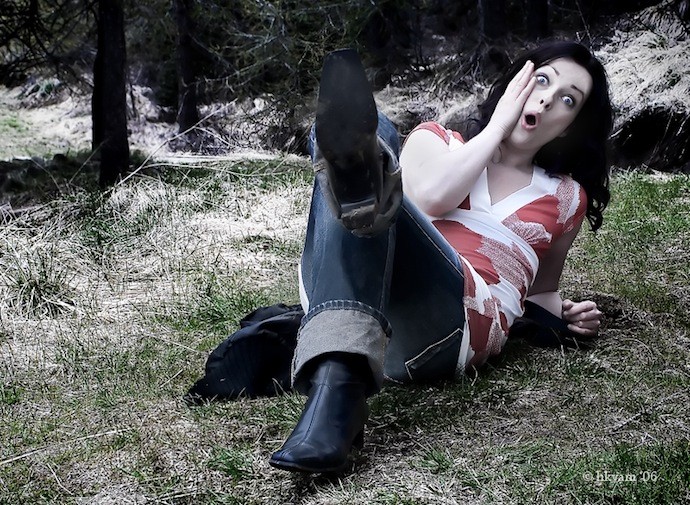 The world is a very big place and keeping all of it in mind is no easy task. Having traveled to over 40 countries now, I'm often asked what my favorites, bests, and worsts are – which usually leaves me with no solid answers to give. There is one question, typically unasked, where destinations I've visited pop into my head with ease. Countries around the world that probably don't jump to the tip of your mind but can save you money, while giving you experiences plenty of other tourists aren't having right now.
I'm taking something of an intellectual leap to say these countries will become major travel hits – though geographically and economically conditions are in their (and your!) favor. Slightly offbeat and waiting for their booms, these are places you can visit right now and have a bit all to yourself.
1. The Philippines
Although this country composed of 7,000 islands isn't a secret – there aren't any real travel secrets – it's routinely overlooked by travelers headed to Thailand or South Korea on the southeast Asia trail. I'm not discouraging you from visiting those fine countries but there's a less well traveled path right across the China Seas. The diversity within the islands themselves don't do its official borders any justice as the Philippines is one of the most ecologically diverse places on the planet.
Despite it's highly advantageous exchange rate and general low cost of travel, the Philippine tourism industry has been quite stagnant. Averaging only a 2.5% increase in foreign tourists over the last 15 years (compared with Thailand's 15%) this year will be different. In the first 3 months of 2011 alone, the Philippines has seen more than half of its 2010 visitor numbers. Don't worry though, most of those travelers were from only 4 countries, so you've got time to see San Augustin Church, ride around in a Jeepney, lay on one of my favorite beaches, and not be disappointed.
Flights are inexpensive from key regional cities like Tokyo, Hong Kong, and Sydney, but there are also good deals to be found from New York, Dubai, and New Delhi.
2. Oman
Oman was practically an afterthought on my part prior to seeing it in person while I was visiting various Gulf states last winter. After having seen one of the most surprising landscapes I've come across in my travels, I now appreciate that near oversight while remaining slightly embarrassed I didn't know any better. You could drop Oman in any part of the world and it would still look like a set from a science-fiction show – but what really makes it jump out at you is how different it is from its glitzy, shiny, metal neighbors.
It's not that Oman isn't loaded with oil money like Bahrain or Qatar; (it has a strong GDP per capita actually), but it has chosen to retain its authentic exterior. A wise move by a royal family who've largely avoided Arab Spring with smart and swift reforms. You can visit the Wadi Shab waterfalls, Al Alam Palace, and enjoy the most beautiful corniche in the region – all less than an hour flight from popular Dubai.
Muscat, the tiny capital city jutting out into the Indian Ocean has been conquered by the Persian, British, Ottomans…but not tourists yet. Of course there are visitors, mostly from other other Arab nations, though it's still yours to be had for much less than Manama or Doha.
3. Chile
As writer and Chile-expat Eileen Smith tells me, Chileans often refer to their country as at Earth's butt-end. The capital Santiago isn't the easiest city to find flights for outside of some major cities in South America. Yet for enticement it's got over 6,400 kilometers of coastline waiting upon arrival. The Andes Mountains also happen to run along the opposite eastern border and it's one of the easier countries on the continent to travel. Low crime rates and good internal transportation though not a nation without a troubled recent past, Chile is subtle – well, except when it comes to sandwiches.
Santiago is also famous for its "coffee with legs", probably appropriate for a country known to be on the backside of the globe.
4. North Cyprus
It's not common to find practically the same landscape, food, and culture split into two parts of an island. One that's very cheap and the other that's overcrowded and expensive; yet that's the travel situation in Cyprus right now. The Turkish Republic of Northern Cyprus (TRNC) is one of these 3 unrecognized states that's seeing a tourism boom between the embargo cracks. There are a number of ways to get to the TRNC, mostly from Turkey, but you can also cross over from the southern part of Cyprus, visit on a Mediterranean cruise, or hop a flight from London.
In practically every political and economic manner the TRNC is stalled – except when it comes to tourism. Despite its aspirations to reunify in 2003, that failure has actually helped tourism to the north. Not on the Euro and motivated to draw in tourism revenue, the TRNC is much less expensive than the rest of Cyprus – often considered the most expensive place in the European Union, if not the entire world. Lots of people are catching on – would you rather have breakfast for 7 Turkish lira or the same at 15 Euros – there's still time to see this country in a bottle; despite it's uncertain future.
The Few Of The Many
Searching for hidden travel gems requires someone else uncovering enough of the sparkle for your to see from afar. Though much like in the process of finding the best places to travel on a weak dollar, the best deals are often right across a border from the worst. Borders don't contain cultures; but do a better job of holding economic systems together – a nice perk for your wallet.
Whether or not these 4 places end up becoming hits or not; they're some of the most surprising my preconceptions have come across and might catch your fancy too.
[top photo of woman by hkvam]