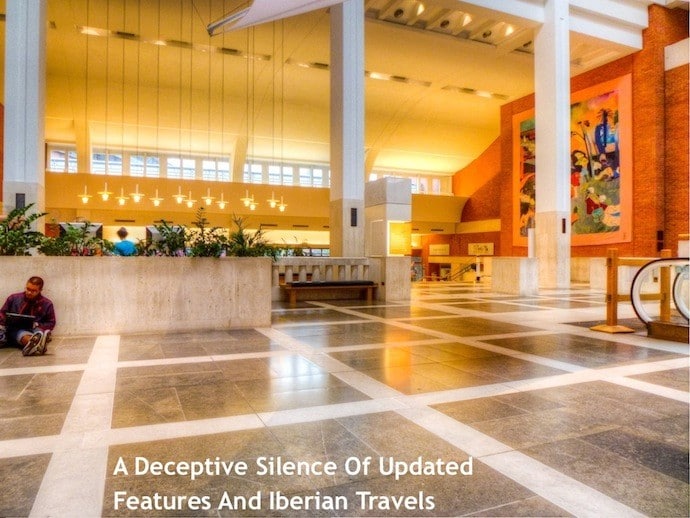 I've been unusually quiet – at least visibly – for the last week or so. Part of that was due to Internet difficulties but mostly because I've been very busy behind the scenes of this site. For the last month or so I've been adding a number of features to help you travel smarter in slick new ways and give you more information about the places I've visited. Here's a tour of some new features, an update on my upcoming travels, and some opportunities to spice up your New Year's.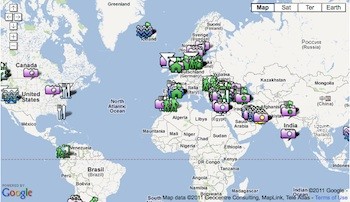 New Detailed Country Maps
Many of my readers have told me they'd love to see the places I've eaten or had a beer many beers as I travel around the world. I've always thought it a good idea but one I didn't know how to implement well – until it occurred to me to integrate the information with Google Maps.
You'll now find all of the restaurants, cafes, and sites I've been to since writing foXnoMad with the worldwide map on my Countries page. Individually you can see a detailed map of each country by clicking from there as well. To create those maps, I had to combine my memory with sense of direction; so you'll notice the further back in time you go the less detail there is on a given map. I've also stuck to major cities for now. (And please do let me know if I've placed something on the wrong street. Even with Google I get lost.) From now on, I'll take a photo and mental note of everything – with a focus on food and drink – adding specifics to the country map within a day or so of my visit.
Accommodation Information And Recommendation – One of the most common requests I get is to include more information about where I've stayed. Whether it's a hostel or a spa treat from a press trip, I've included the places I would recommend on each individual country page.

Heading to Cairo and looking for advice on where to stay? I've got you covered there – and many other cities as well. I'll also do my best to detail the little things that are often vague on booking sites – like what's in the breakfast and whether the wireless signal goes beyond the lobby. If there's anything else you'd like me to look out for let me know and I'll do my best for you.
To add to the map salad I've included an Upcoming Stops page to give you an idea of where I might be going and when. (The 'confirmed' list should still give you an idea of how well I plan – or don't – by the way.) The ultimate goal I'm working toward is of course traveling to every country on Earth – so here's a map to show you how far I've come and still have to go. Lastly, in addition to real-time updates via foursquare and Gowalla, you're one click away from seeing where I am right now.
All of the maps are integrated with Google and by clicking 'View…in a larger map" in the lower left of each one you can leave suggestions, city recommendations, and help others – including myself – travel smarter to the places you've been.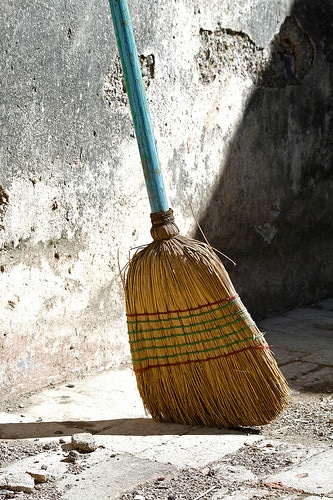 Refreshing Pages And Working With Partners In New Ways
Occasionally a blog needs a spring, er, fall cleaning and you'll find many of my pages like the About and Best Of have been digitally dusted up. I'm also going to be working with a few travel companies who I think are awesome – and advertising them in creative ways. A few ways you've seen and others you probably haven't will begin popping up over the next few weeks to bring you more travel awesomeness.
Travel Inspiration, Photos, And Random Cute Animals – Find Me On tumblr
Really, I haven't had this much fun with a social network in a long time. Those of you who are already there or thinking of signing up can now find me on tumblr under foxnomad. They say Facebook (hey I'm there too!) is like a party and if that's true, tumblr is like the drug-induced after-party you don't remember the next morning.
Some More Tweaks And Updates
Higher Resolution Photos – New photo albums, now with higher resolution!
Faster! – Pages and pictures should load about 2-4 times faster now.
Interlinked Recommendations – Below each of my posts are recommendations of other related articles you might find interesting. Now those suggestions include my other sites (Tech Guide For Travel, How To Travel With Pets, and Travel Blog Advice) as well.
Turkish Version In Development – I've tinkered with the idea of starting a blog in Turkish and foXnoMad in Turkish will be that first step.
A Guest Post On My Itchy Travel Feet – A Historic Tour of Rhodes I wrote about this Greek island that has been pivotal to Eurasian history.
New Series And Features Beginning Tomorrow
Those of you interested in the technical details behind some of the changes I've made can read about them in the coming days on Travel Blog Advice and Tech Guide For Travel.
Portugal, I've Got My Eyes On You
Let's not forget that thousands of you voted Porto, Portugal as the best city to visit in 2011. You can't beat a recommendation like that and as promised I'll be there. Soon. Spain, as you've already seen is also not far behind; from there I go to possibly one of the most dangerous places I've ever been – and it's a lot closer to home than you might imagine.
I know it has been a long update for as a treat for reading this far I'll tell you about two contests I have coming up. One will send you anywhere in the world you want to go and the other will give you a shiny new gadget to blog about it with. Or post funny pictures of cats to the Internet – because you can never have enough of those. Both of those contests will be announced toward the end of the year.
Happy travels and talk soon,
-Anil
[broom photo by spengy]