Travelers can be a frustratingly fun bunch to shop for since there's a lot to choose from and well, because there's a lot to choose from. Whether you're narrowing down the type of gift or a specific selection in a given category, let me help eliminate some of your choices while still giving you (and your budget) a lot to choose from.
The Best Travel Laptops Of 2013 | Top Pick: Macbook Air (~$999)
The innovative dominance of Apple's latest core products is debatable these days but when it comes to the Macbook Air there's little question it's the best ultrabook on the market others look up to. Unless the person you're purchasing for is a die-hard Windows user or a serious gamer, your quest for a travel laptop should begin – and will likely end – here.
For larger laptops or smaller budgets you can browse the rest of The Best Travel Laptops of 2013 which includes the hybrid Lenovo Yoga 2 Pro (~$1,100) if you can't decide whether to get a laptop or tablet and prefer a little of both.
Best Compact Cameras Travelers Can Buy Right Now | Top Pick: Panasonic Lumix (~$370)
The camera I carry and highly recommend as do so many of you who travel with a model of Lumix. Alternatively the Olympus Tough TG-2 iHS (~$359) is perfect for adventurous-types who might especially appreciate a camera that is waterproof down to 15 meters (50 feet) and doubles as a baseball. Whichever camera and lens you settle on keep them clean with an iKlear Cleaning Kit ($25) good for all the digital screens you'll be gifting.
GoPro HERO3+ ($399) – The best selling camera in the world and a great gift for the skydiving, whale diving, off-roading, adrenaline junkies you want to surprise.
Smartphones

A very generous way to say keep in touch.
Android: Nexus 5 ($349-$399) – Thank you Google, this is how a phone is done and priced to sweep the legs of the competition. Pretty screen on the outside with powerful electronics inside – plus an efficient operating system – the person unwrapping this gift should be quite happy.
iPhone: Seriously Get The 5s ($699 Contract Free; $199 with Carrier) – The iPhone 5c is basically the old iPhone 5 with colors so I wouldn't recommend getting it for someone who's already got an iPhone 5 – unless they really like colors excluding gray, gold, or black.
Windows: Nokia Lumia 1020 ($799 Contract Free; $149 AT&T US-only) – This isn't the phone to surprise someone with unless they've already expressed a very strong interest and realize its limited base of apps… or want the most amazing camera in a smartphone available at any cost.
Monster Inspiration With Noise Cancellation ($299) | V-MODA Remix In-Ear ($79)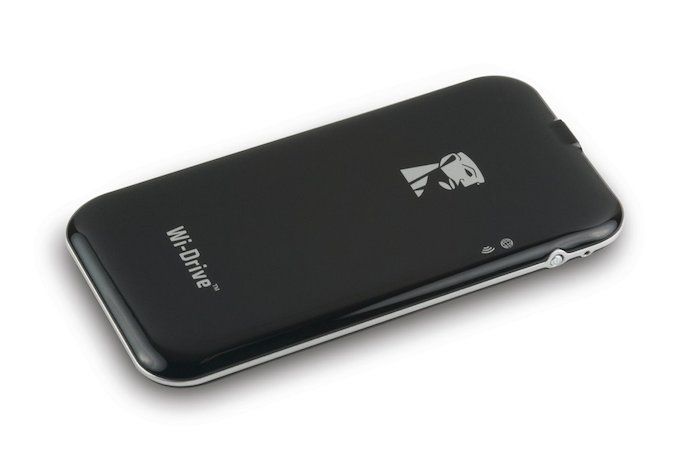 Wireless Backup Solutions

Data backup isn't necessarily the sexiest gift but an incredibly thoughtful one you may be graciously thanked for long after its been received.
Kingston Digital Wi-Drive (~$159) – Provides 128GB of additional storage plus wireless syncing of photos and files.
Digital Foci Photo Safe II ($149) – Useful for travel photographers and enthusiasts who want to quickly backup photos on the fly without a computer.
In addition to these physical backup solutions there's also the gift of a Crashplan subscription ($59.99; 1 year subscription) which can prevent your next vacation from turning into a disaster.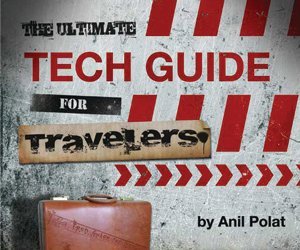 A Personal Technical Consultant For Only $9.99
I recently reduced the price of The Ultimate Tech Guide For Travelers Version 2.0, my 208-page living ebook that comes bundled with 6 months complimentary tech support and consultation. Here's one of the latest reviews on Amazon:
"I travel constantly and work on the road. This book is the best tool I have found for learning strategies for traveling effectively, efficiently and securely anywhere in the world. The book comes with the ability to ask the author questions via email for a limited time. I read the book and sent Anil a detailed question on two occasions and both times he followed up with specific answers within 24 hours. I think this service really ups the value of the book.

I believe any traveler, from occasional to full time, will find this information useful and relevant, as well as time and money saving. I don't know of another product like it. It's far superior to searching the web for random articles on the subject. It's well worth the price and Anil's service is a unique bonus. Highly recommended. Enjoy the journey!"
The Ultimate Tech Guide For Travelers 2.0 is available for immediate download on Amazon.com and Barnes & Noble.
14 Physical And Digital Books Nomads Will Love
You can browse through these selections of some of my personal favorites but if you aren't sure if some they're already been read by the person you're shopping for, you can fall back on an Amazon.com gift card.

Capturing The Journey ($10) – Written by friend of the site, Darin Rogers, who's shared his photography tips 5 Ways To Take Better Sunset Photos When Traveling and Avoid Your Camera's Black And White Setting To Take Amazing Monochrome Photos in two guests posts on foXnoMad. If you find those articles useful you'll love his ebook.
Speaking Of eBooks, Which eReader Should You Get?
The first decision is whether or not you want a color tablet or a dedicated e-ink device. E-ink may reduce eye strain compared to color screens but without a doubt their matte screens are easier to read in bright light (bookworms by the beach, this is for you).
Once you've decided upon a color or e-ink device, the next big decision is which model to go for and I can make this simple for you. Basically, if you don't have a credit card with a United States billing address or live outside of the United Kingdom, go with either the Kindle Paperwhite ($139; e-ink ad-free) or Kindle Fire HD ($139; color).
Everyone else: you've got a few versions of Barnes & Noble's Nook to consider and to be honest, I think their current line of eReaders beat the Kindle to varying degrees across several fronts. Those who enjoy reading in poorly-lit train cabins or hostel dorms will appreciate the crisp back-lighting of the Nook GlowLight ($119; e-ink) [engadget Review] and adding Google Play to the Nook HD ($129) makes it an alluring color tablet. Additionally the Nook HD+ ($149), which has a 9-inch screen, was rated CNET's best tablet value.
Online store commitment isn't what it used to be and both the Kindle Fire and Nook HD lines can run their competitor's reading apps meaning you can read ebooks purchased from Amazon on the Nook and vice versa.
Stay In Shape For 2014
As the end of the year approaches don't forget that plenty of travelers will be resolving to keep their bags light in January by ditching some junk in their trunk. Fitness expert and my September live chat guest Yasmin Al-Atrache recommends Black Mountain Resistance Bands (~$35) as the ideal portable workout kit for fit travelers which make a nice addition to the Micro Luggage Scooter ($299), the small suitcase you can literally add to your cardio routine.
As picky as us travelers tend to be, we usually have a mental list of goodies we'd love to add or upgrade in our backpacks at any given time. Slyly ask the right questions and you'll probably be able to glean the information you need for the right surprise.