Every Friday over the next three months I'd like to introduce you to a feature of foXnoMad. Helping you make the most out of every post, connect with your fellow travelers, and travel smarter. You can read previous foXnoMad Features on Search, Blog Locations, Email Subscriptions, Getting In Touch With Me, and Recent Comments.
Each post on foXnoMad is placed in a category you can use to search for previous entries on similar topics. These 24 categories, like Air, Tech, or Security, can be found below the title of every post and additionally on the right side of the main page (foxnomad.com).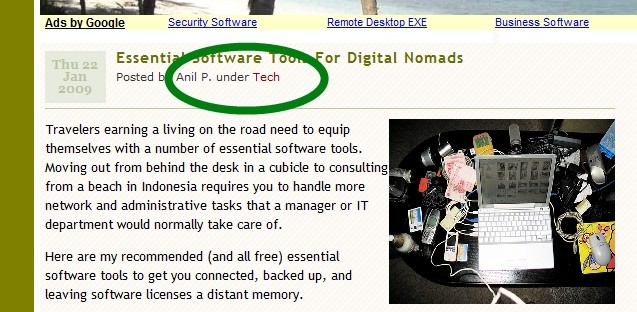 Categories on the right sidebar of the foxnomad.com main page: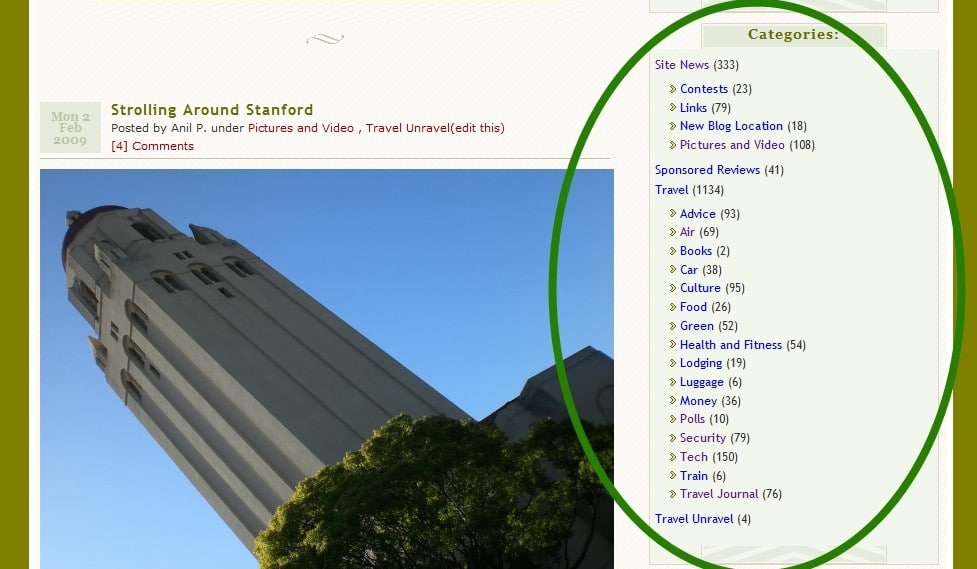 I try to keep the number of categories to a minimum and organize all of my posts so that it's easy to search for articles on related topics. You can check out some of my most popular categories below:
I regularly update categories to include new subjects I've been writing about and discard ones that don't have many posts or fall under existing categories. My category list at one point had grown to over 50, and thanks to your suggestions, I reduced the list to the current 24.
If you have any thoughts on which categories to keep, get rid of, or add, please share them in the comments – thank you!